Episode 93: Too Good To Leave, Too Bad To Stay: Getting Out Of The Land Of Maybe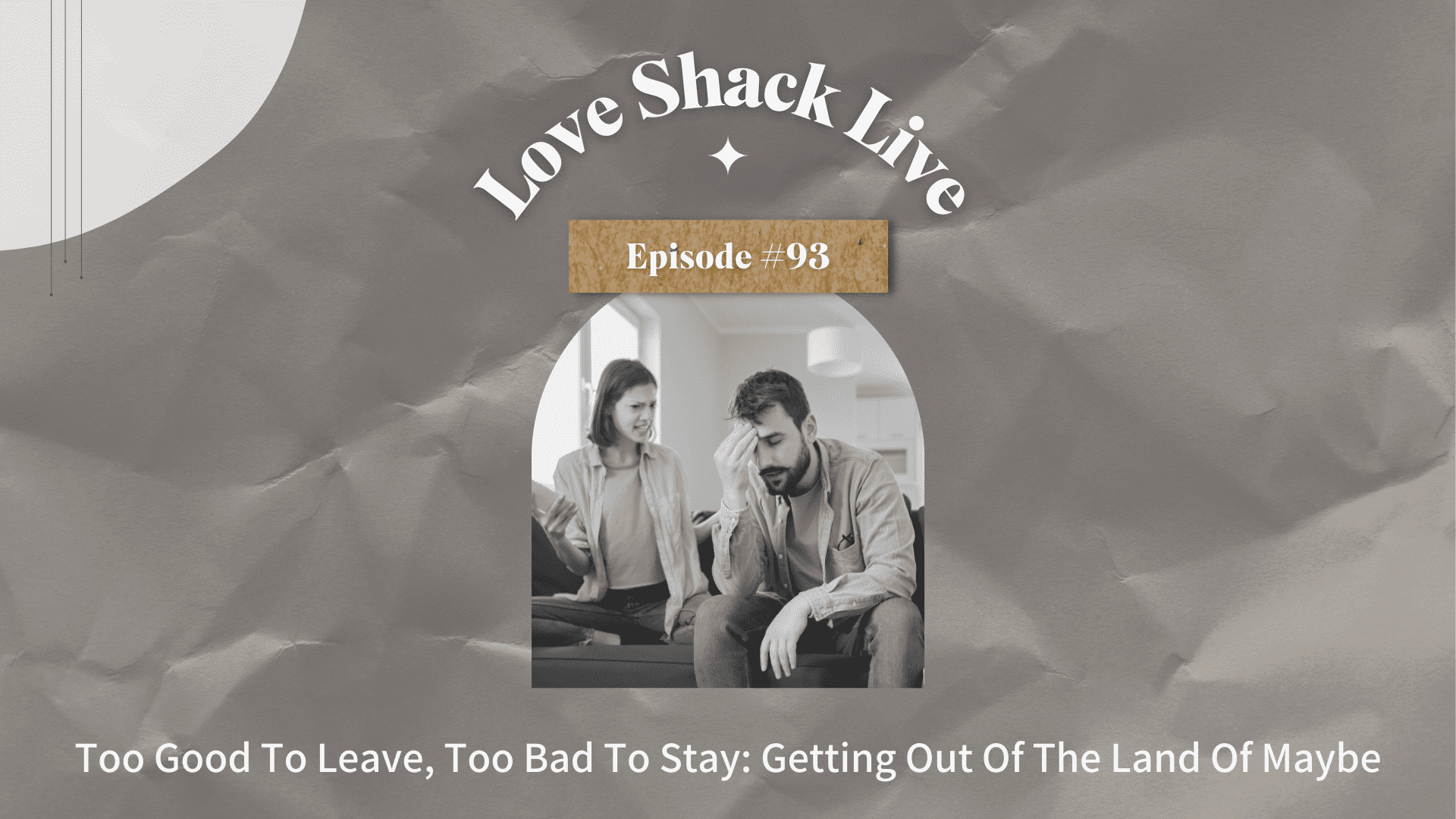 If you're feeling lost in your relationship, or find yourself wondering if it's all going to work out, you're not alone. In this episode of the Love Shack Live show, we're exploring what we call the "Land of Maybe" and what it means for couples. We discuss what it is, why couples find themselves there, and how to navigate through it. We also offer advice on how to make sure that your relationship doesn't stay in this state forever.
If you're finding yourself in the "Land of Maybe," that place where things are tough and you're just hoping for the best, make sure you tune in. We'll explore why this is normal, and how you can navigate your way through it.
You May Also Enjoy These Episodes:
Subscribe to the podcast!