Discover how to breathe new life into your relationship, reestablish profound connections, and reignite the dwindling spark with The Better Love Club.
Say goodbye to the need for traditional, time-consuming, and often pricey couples counseling, even if you currently find your differences challenging.
The Better Love Club equips you with an innovative, effective, and uplifting strategy for relationship rejuvenation, even if other methods have fallen short. Because everyone deserves a love that not only lasts but flourishes.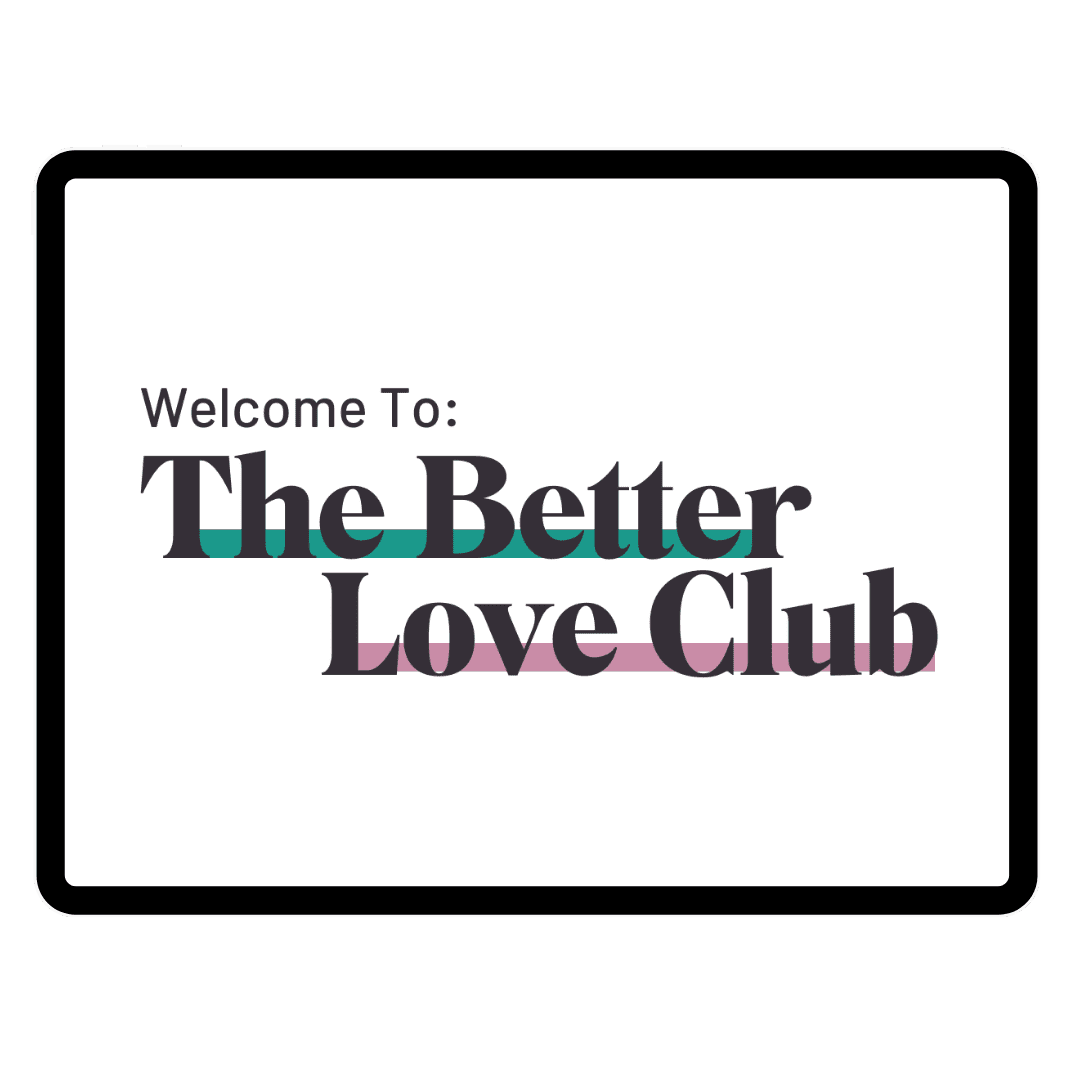 ★★★★★
4.9 Rating On Google
Helping couples rescue their relationships since 2013
550+ Clients Personally Mentored
Relationship struggles? We've got you covered.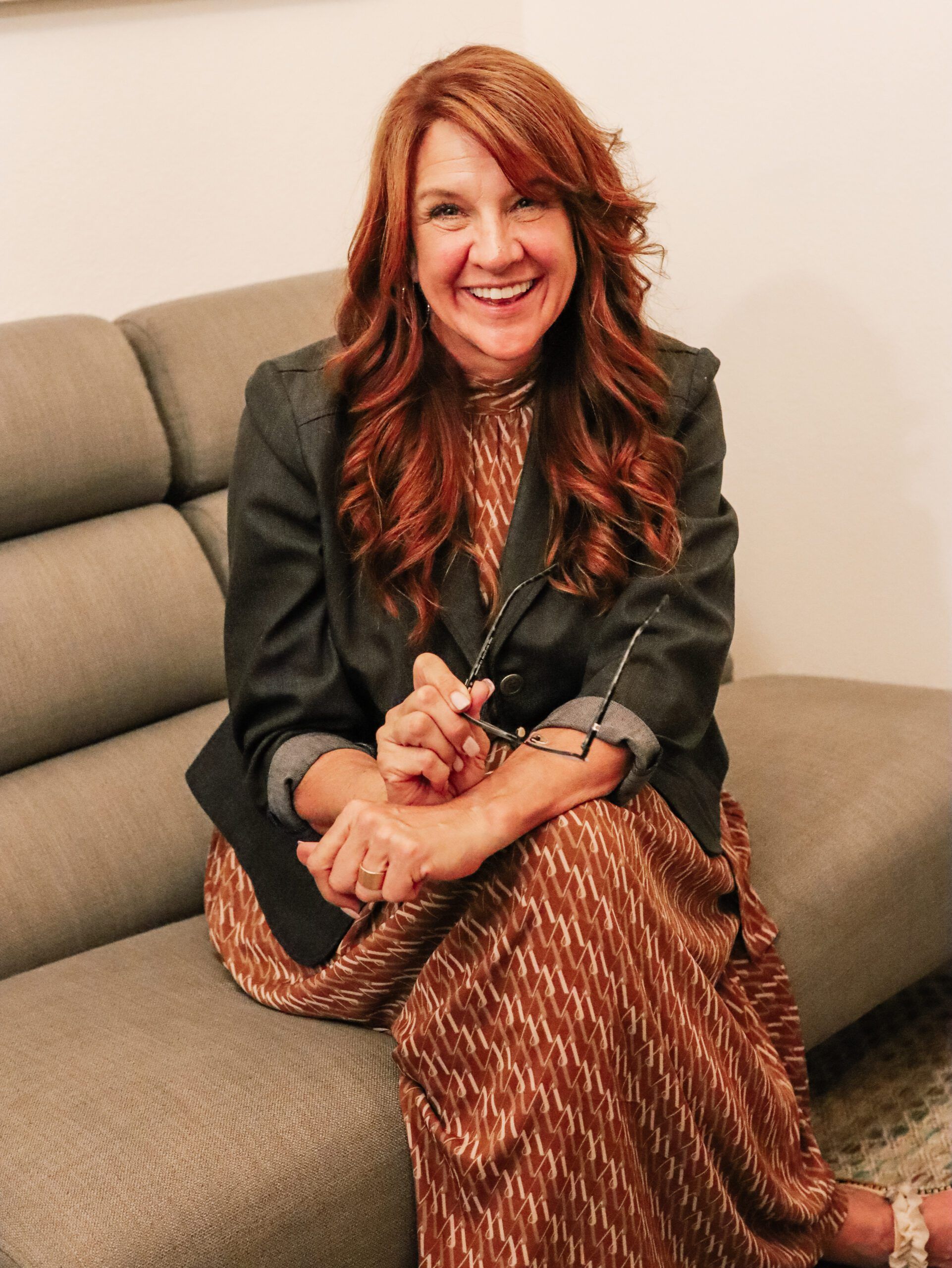 Relationships are challenging. They take focus and effort. And sometimes, even when you do everything right, things can still fall apart.
If you're here, then you're probably struggling right now in your relationship. You may feel like you're all alone, and there is no way to solve the painful problems you're going through. Sometimes the only thing you know to do is end the relationship you have poured your heart and soul into creating. I have answers, and I'm here to help you.
I'm Staci Bartley. I am an Integrated Couples Specialist & Divorce Mediator. I know how impossible it can feel to save your relationship when all you seem to be doing is suffering. I help couples rescue their relationships every day. 
Unfortunately, the demand is high, and I am limited by the number of people I can help each day by doing only 1:1 sessions. Here is my new solution to help more people at a price most everyone can afford.
My approach allows couples to begin where they are now and make significant progress forward, without having to dig up the past. This makes it possible to stop the panic so you can stop feeling like you have to fix everything at once.
I understand relationships involve many different issues, but by starting small and focusing on the things that matter most, couples can make life-changing and lasting progress in their relationship. If you're ready to begin creating a relationship that will tingle your toes, let's get started today!
Why Traditional Methods Have Failed You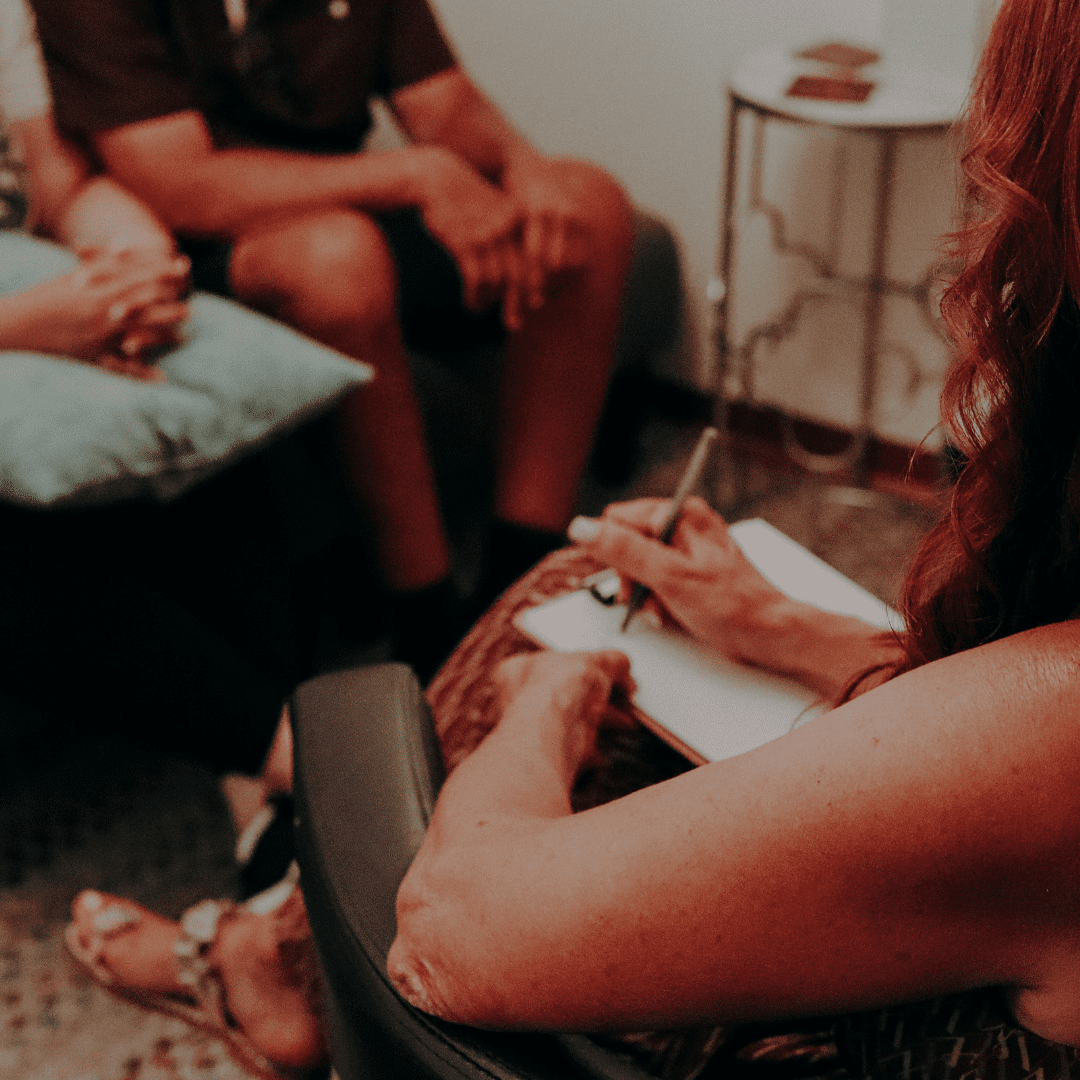 When it comes to saving our relationships, we often turn to traditional methods like therapy in order to try and salvage what's left. We think that if we can just get to the root of the problem, or who is to blame for this whole mess, we can finally solve our problems. But this DOESN'T WORK! In fact, only focusing on getting to the root of the problem keeps us stuck in the past, and prevents us from moving forward.
Worse yet, with this approach, you risk losing the hope and motivation needed for reconnecting with your partner.
This is how traditional therapies sometimes fail us when our relationships are falling apart. They don't allow us to move on and grow in a different direction. They keep us stuck in our old ways, and they don't help us to co-create a better future as fast as possible. So if you're struggling in your relationship, it's time to do something that really works.
My unique Building Blocks For Love provide you with a step-by-step process for growth and change. They allow you and your partner to understand how to move forward and explore new possibilities, as you build a better future together. And they don't require you to dredge up the past. You don't need to get to the root of the problem. You just need to grow in a different direction.
I know you can overcome any relationship obstacle if you have the right tools and support. My team and I are here to provide both of those things to you. So what are you waiting for? Join us – we are experts at helping you save your relationship!
Why Choose The Better Love Club?
click play & learn why it works!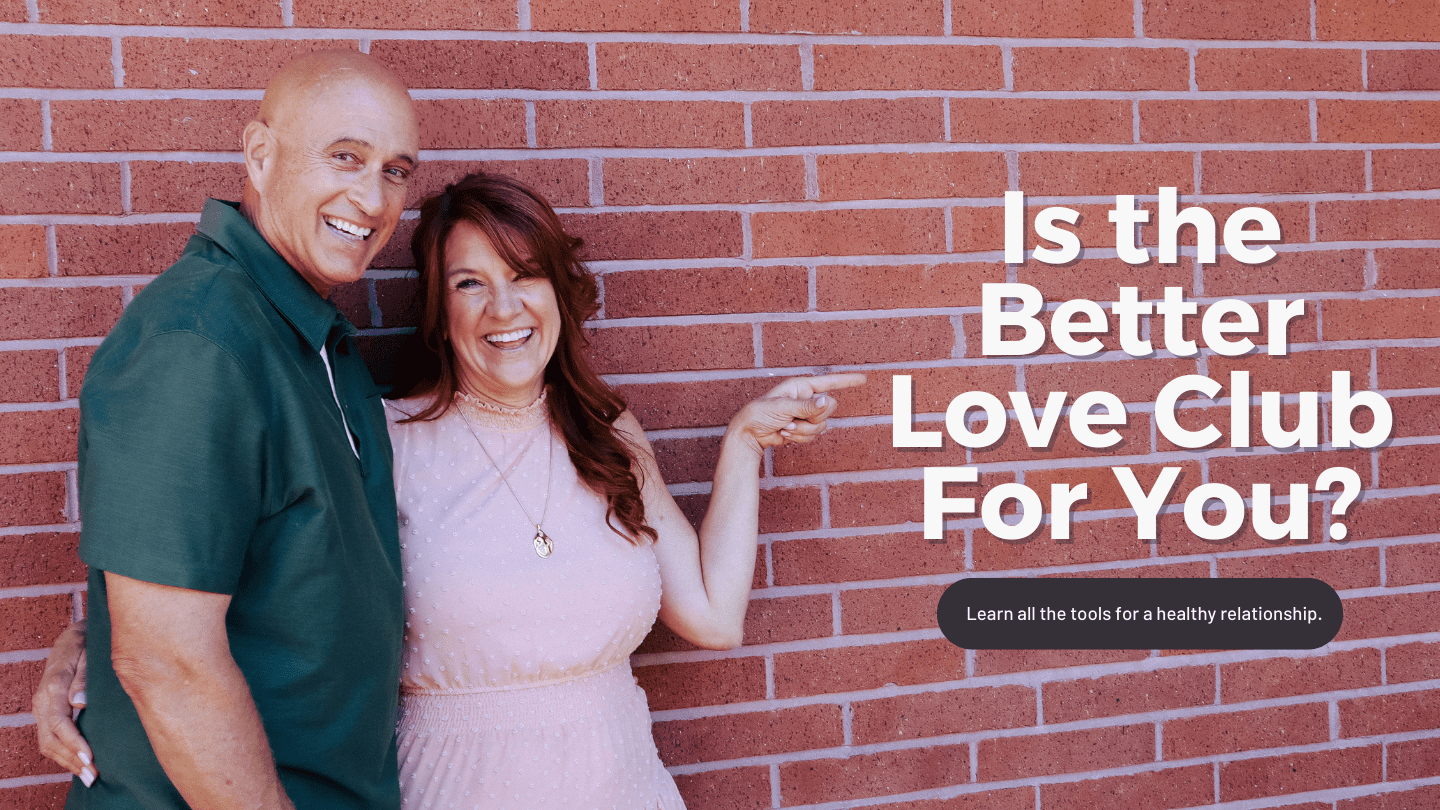 "I was reluctant to get involved in Staci's program, because my husband and I had tried everything. After a marriage counselor told me my husband was a narcissist and there was no hope, I found a lawyer and began divorce proceedings. Even though I loved my husband deeply, and still wanted our marriage to work out. I am beyond grateful to say that my marriage has been saved, and my relationship with my husband has been transformed because of this program. I have cancelled and ripped up my divorce papers and received a refund from my lawyer. I am tempted to send my marriage counselor information on your program! Turns out my husband is NOT the narcissist she thought, and our relationship is thriving and growing again."
-Janet Robinson
"If it wasn't for Staci, I would not have the marriage I have today. My husband and I are more in love with one another today than ever before, including our wedding day! Thank you for your help, Staci, we love you!"
-Janine W.
"Staci is amazing! The frameworks she uses to teach about relationships are relatable, accurate, and easy to understand. Staci herself is a very warm and kind person. Her program is helping me find clarity and advocate for myself. I highly recommend working with Staci!"
-Sheena White
"Staci is intuitive, wise, and incredibly perceptive. When I am stuck - she seems to know just the right questions or ideas to propose. In a few short months, she has helped me to create more wholesale change and transformation in my life and relationships than any other resource has. In 20 plus years, I have been to at least 5 counselors or therapists, countless workshops, recovery programs, and faith-based studies. I have had a coach and a mentor as well -- and the self-help books line my shelves. I am not over-stating this -- my collaboration with Staci has been the most profoundly helpful gift."
-Jennifer Oliver
Finally, relationship advice that actually works.
Whether you're struggling with communication issues, intimacy problems, or just feel like you're constantly at odds with your partner, I've got you covered.
To truly fix what's not working, you need to look at and understand each other. This means examining everyone's individual needs as well as the needs of your relationship as a whole. We'll help you do that through our articles, videos, interactive exercises, and supportive community.
You and your partner will learn how to finally emotionally regulate yourselves, communicate effectively, resolve conflicts peacefully, and ask for what you truly need as you rebuild emotional and physical intimacy. With my help and the support of my team, you can overcome any obstacle standing in the way of a thriving, long-lasting relationship.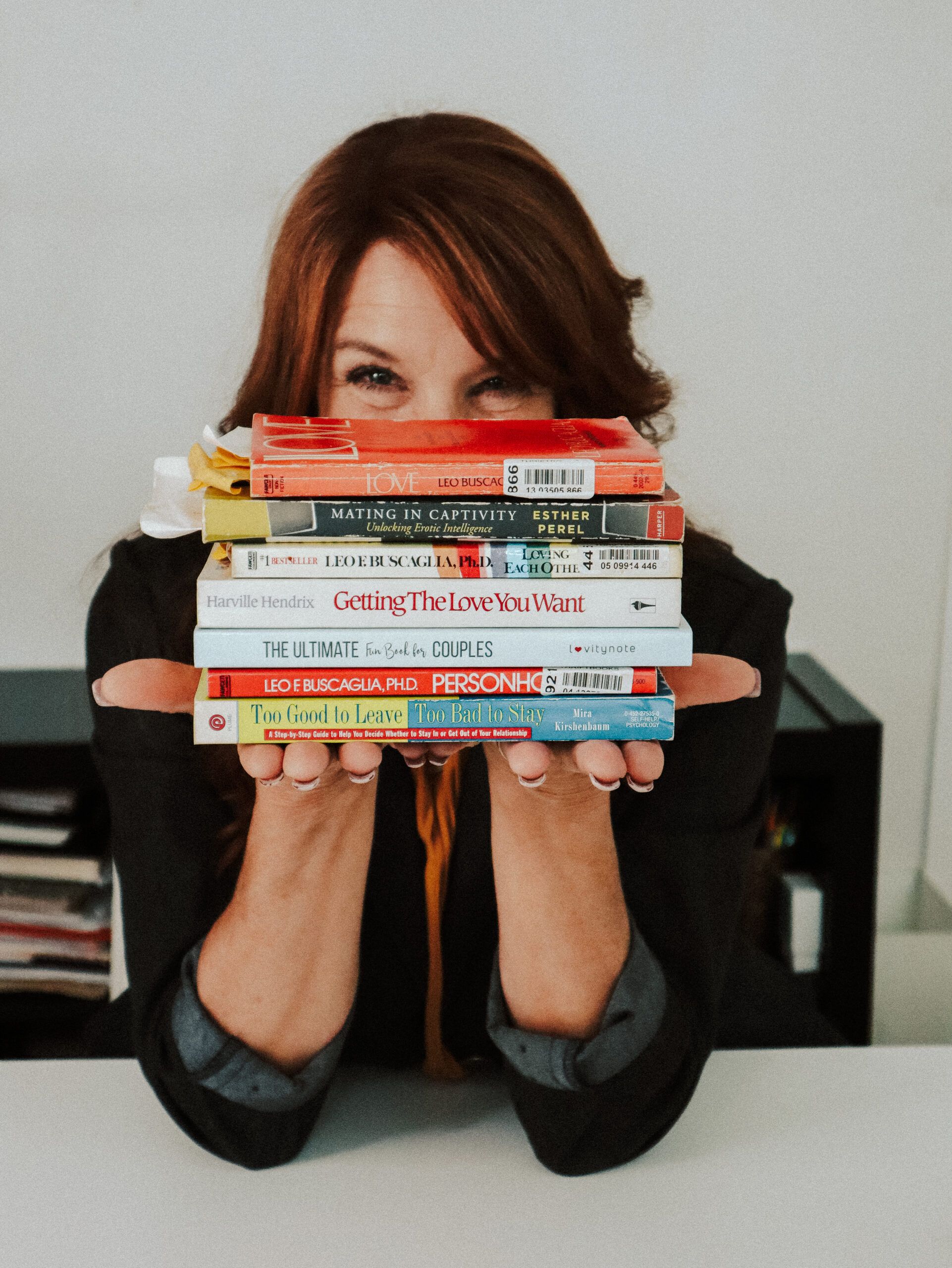 My Promise to You When You Join the Better Love Club: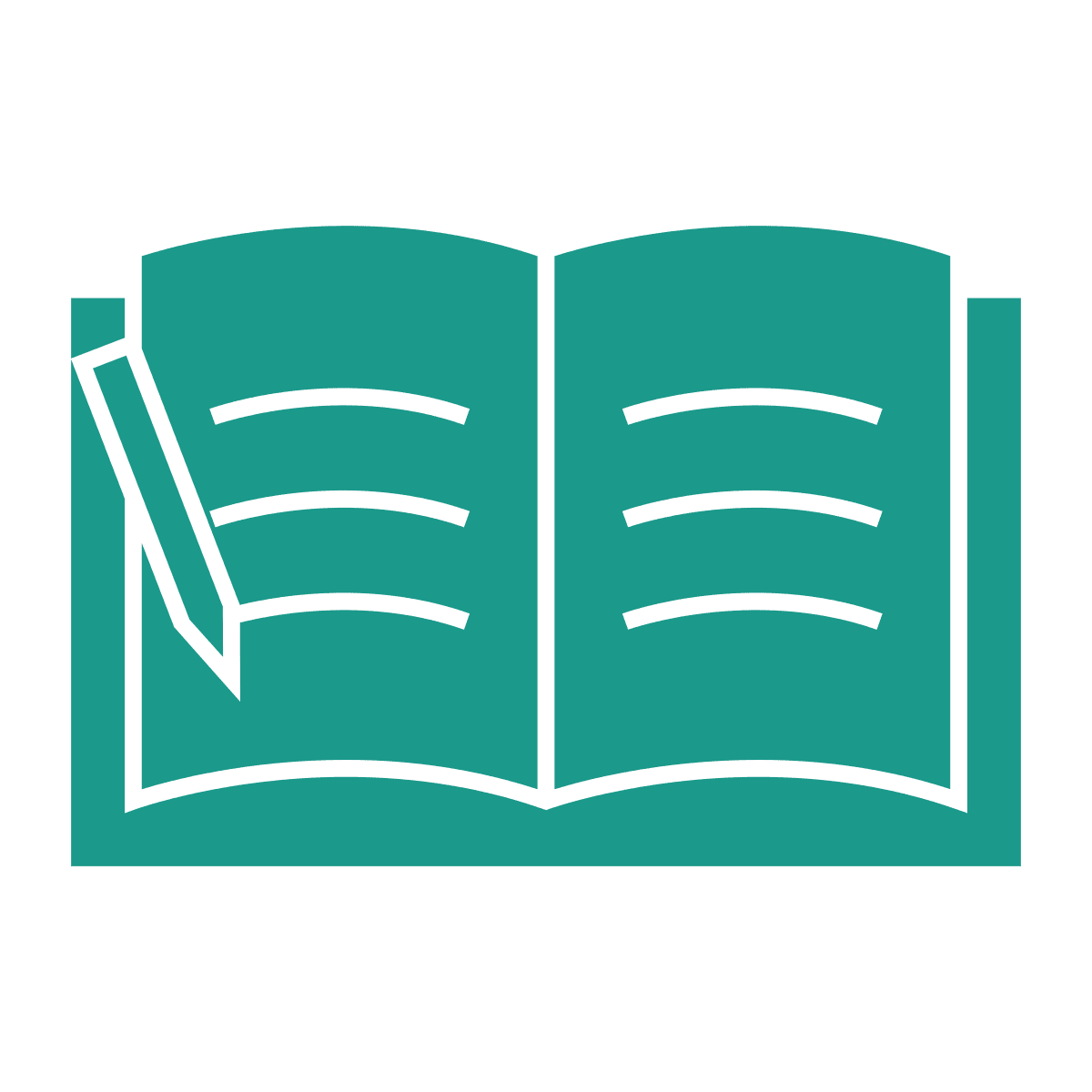 Gain insight into your own behavior and uncover what your partner is really experiencing so you can stop feeling stuck.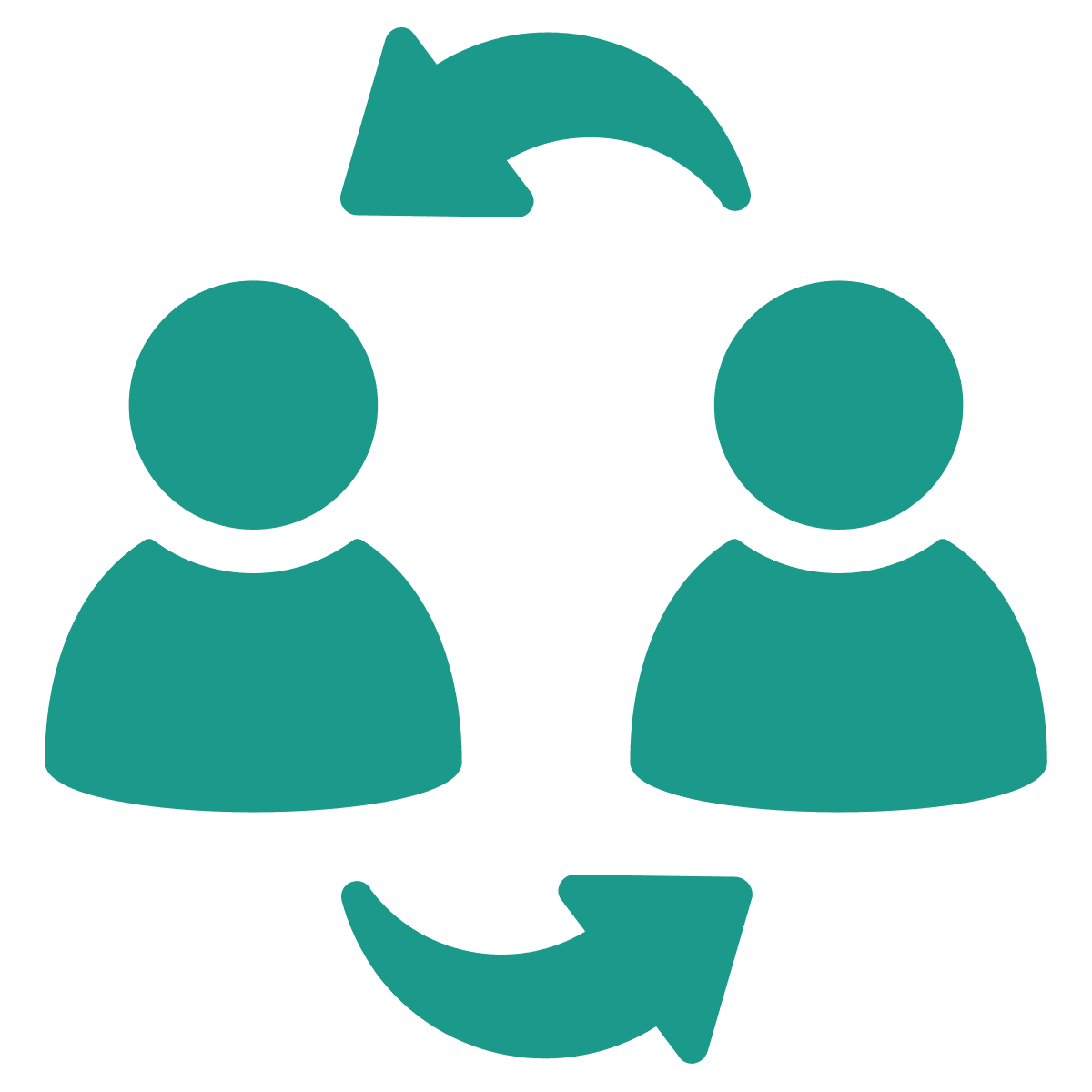 Communicate effectively by saying what you need to say to your partner in a way you can be heard. And stop avoiding conflict and disagreements because you finally know how to navigate your way through it all.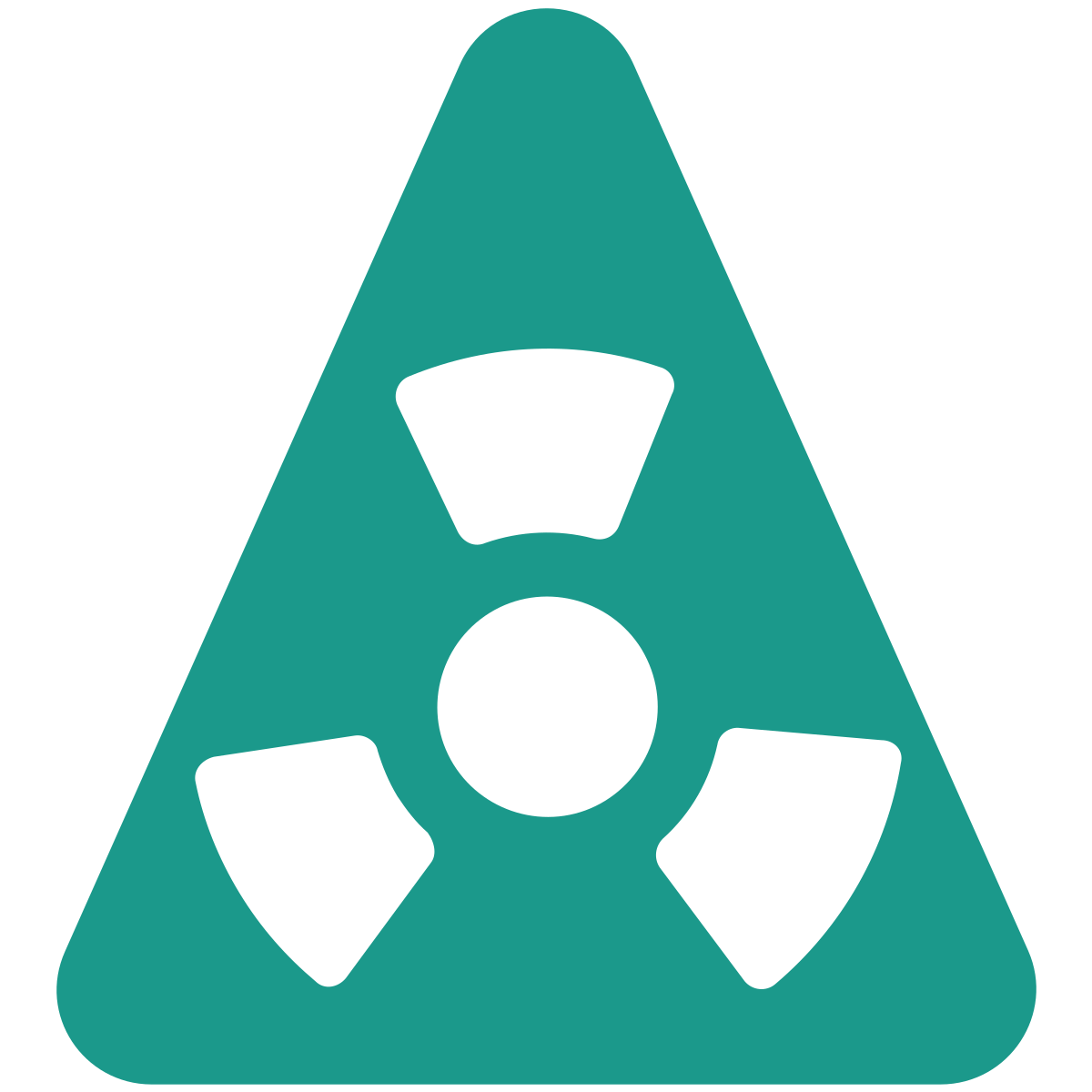 Finally, understand your toxic relationship patterns and how to break free of them.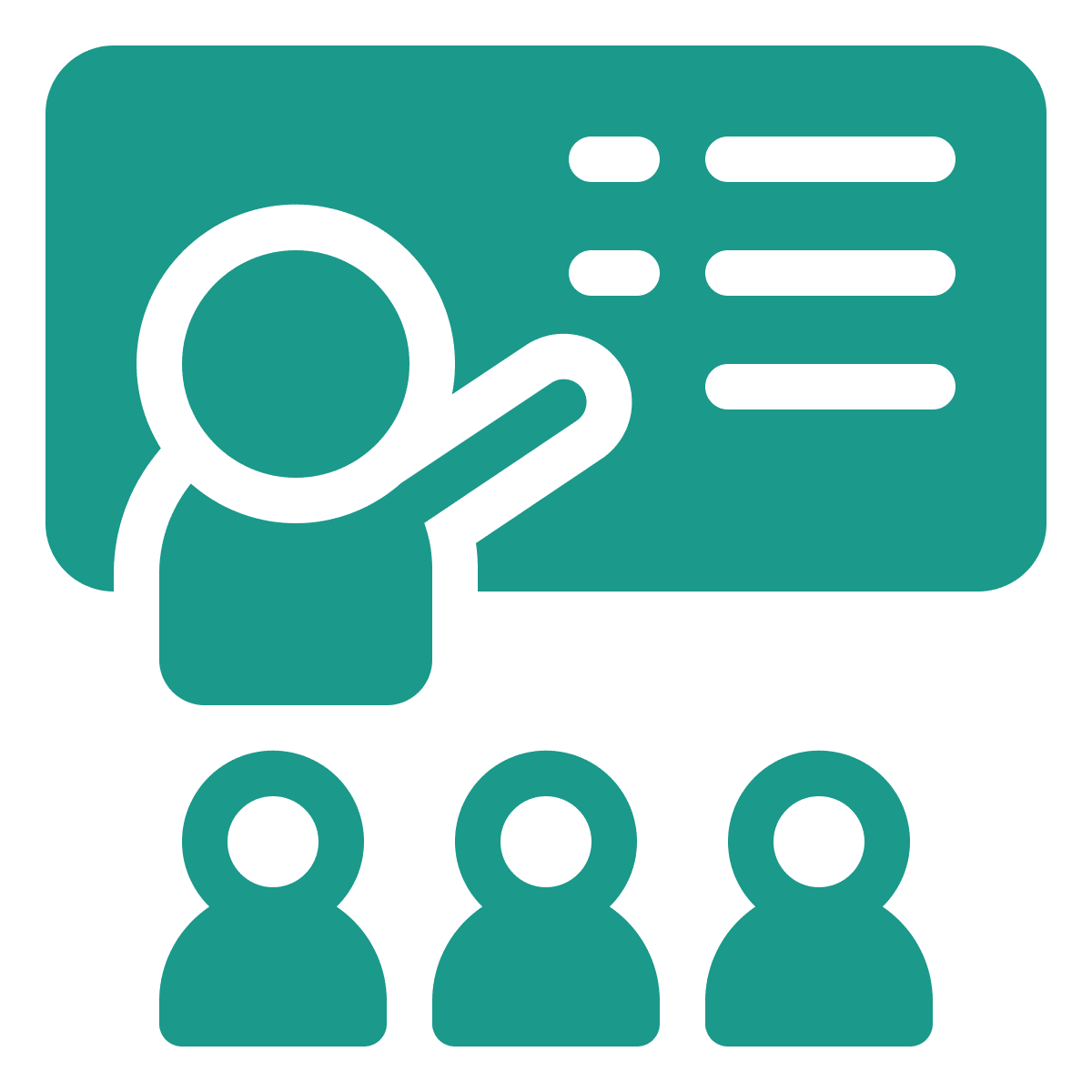 Have the mentorship necessary for you to implement all your new-found knowledge into your very own life and circumstances.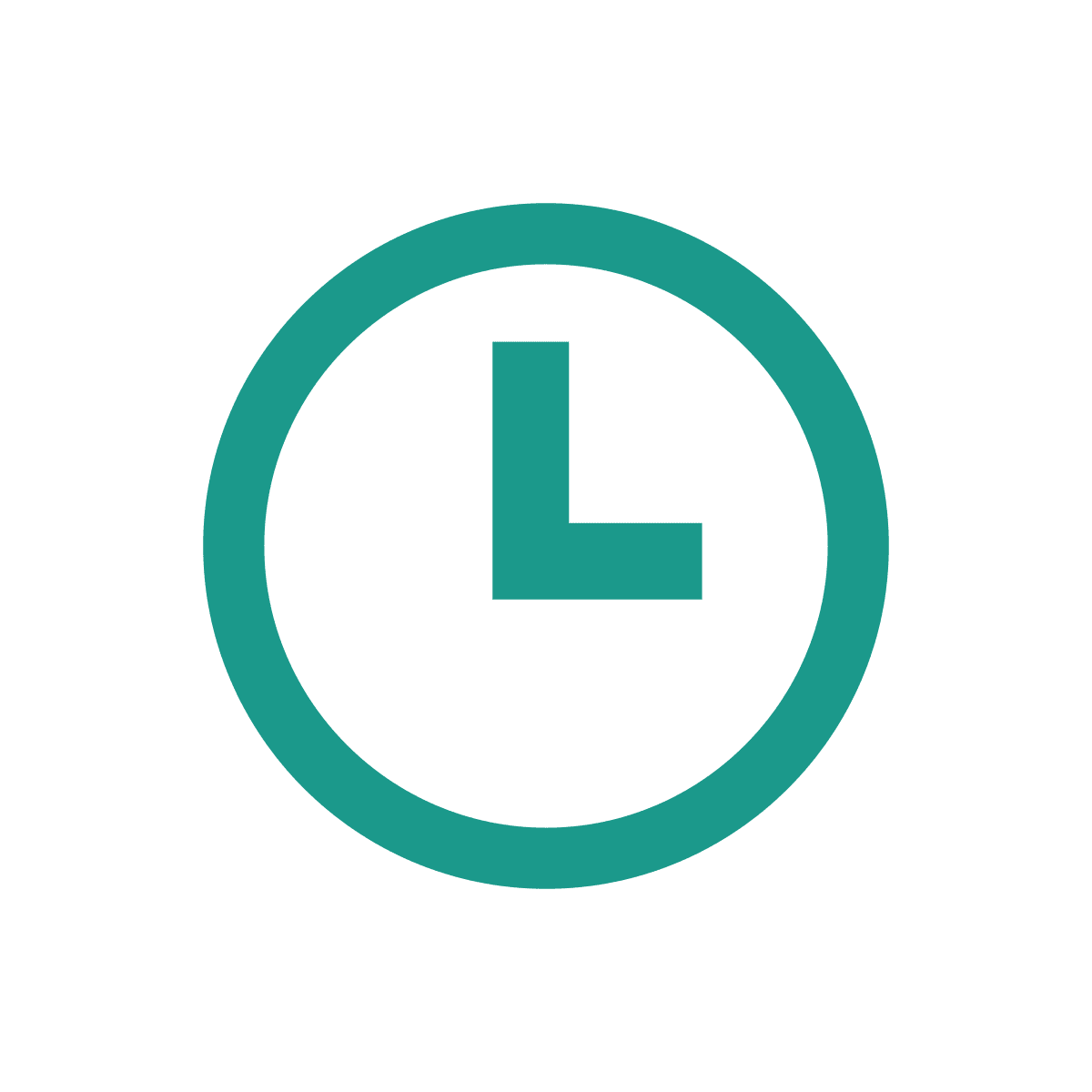 No more waiting a week between 50-minute sessions to get your concerns addressed. Ask your questions and get support whenever you need it within 24 hours or less.
Love Notes From Happy Clients
Relationships Are Not A Set It & Forget It Kind Of Thing
Whoever came up with the idea that once we got into a committed relationship, all of our problems were solved, and it would be smooth sailing forever was wrong!
In fact, the reality is the more you care, and get "all in" with your special someone, the more your fears and insecurities surface. And while in the beginning, it may seem like everything is perfect, over time, if we don't understand how to manage these things it is inevitable your relationship will begin to break down. This is true for everyone.
You need to go in a different direction. You need to grow. You need to seek ways to make your relationship stronger, not by dissecting it and trying to figure out who's wrong, but by learning how to move forward together. The Better Love Club will help you do this. You will learn ways to communicate effectively, understand each other better, and strengthen your bond.
You'll have a variety of resources, how-to guides, and live group sessions at your fingertips. Ask questions and get feedback in real-time. There is also a private forum where you can connect with other community members who are on this journey with you.
So if you're ready to do something that will change your life, I am ready and waiting to help you grow in a new direction! Join Better Love Club today.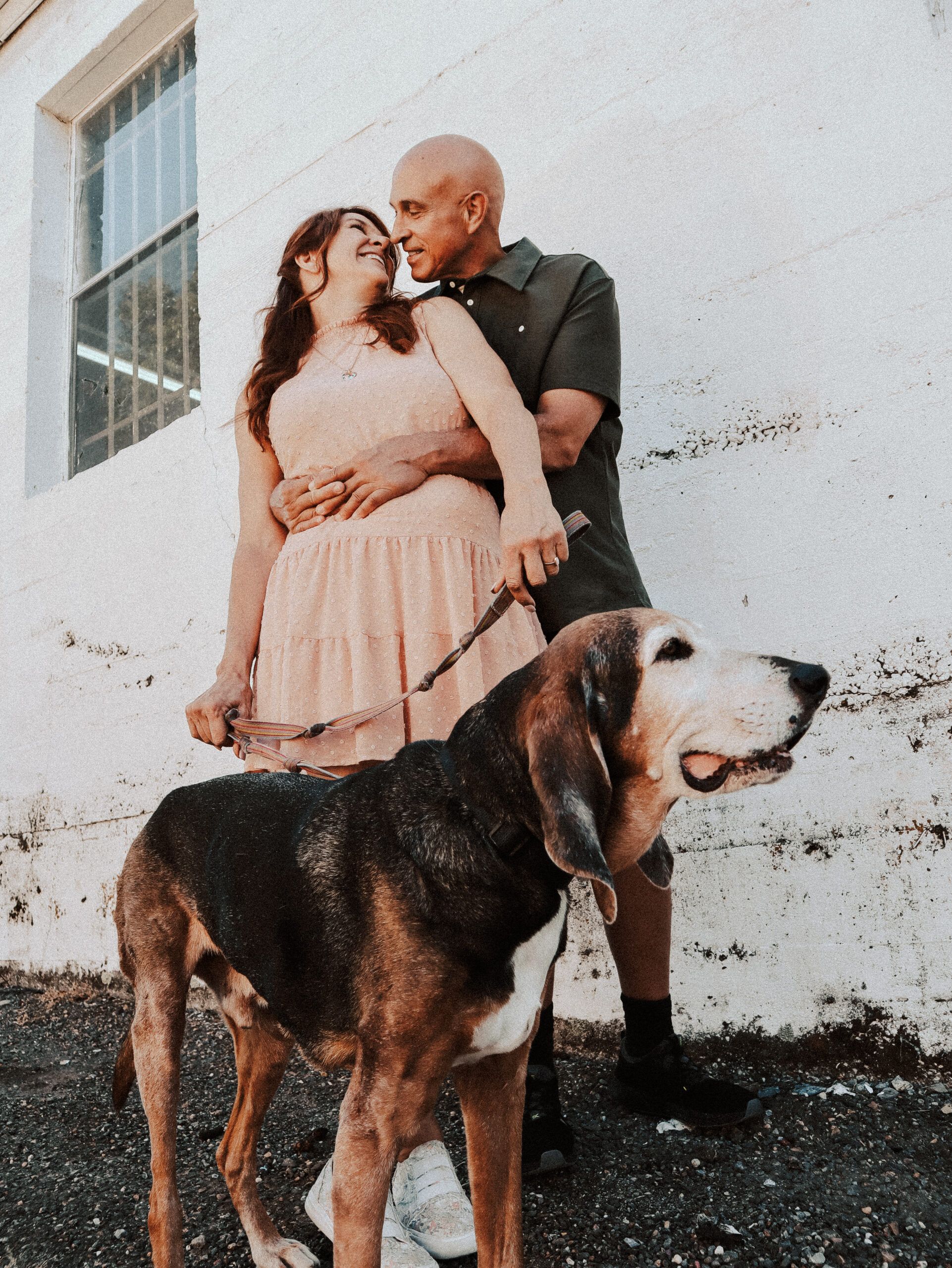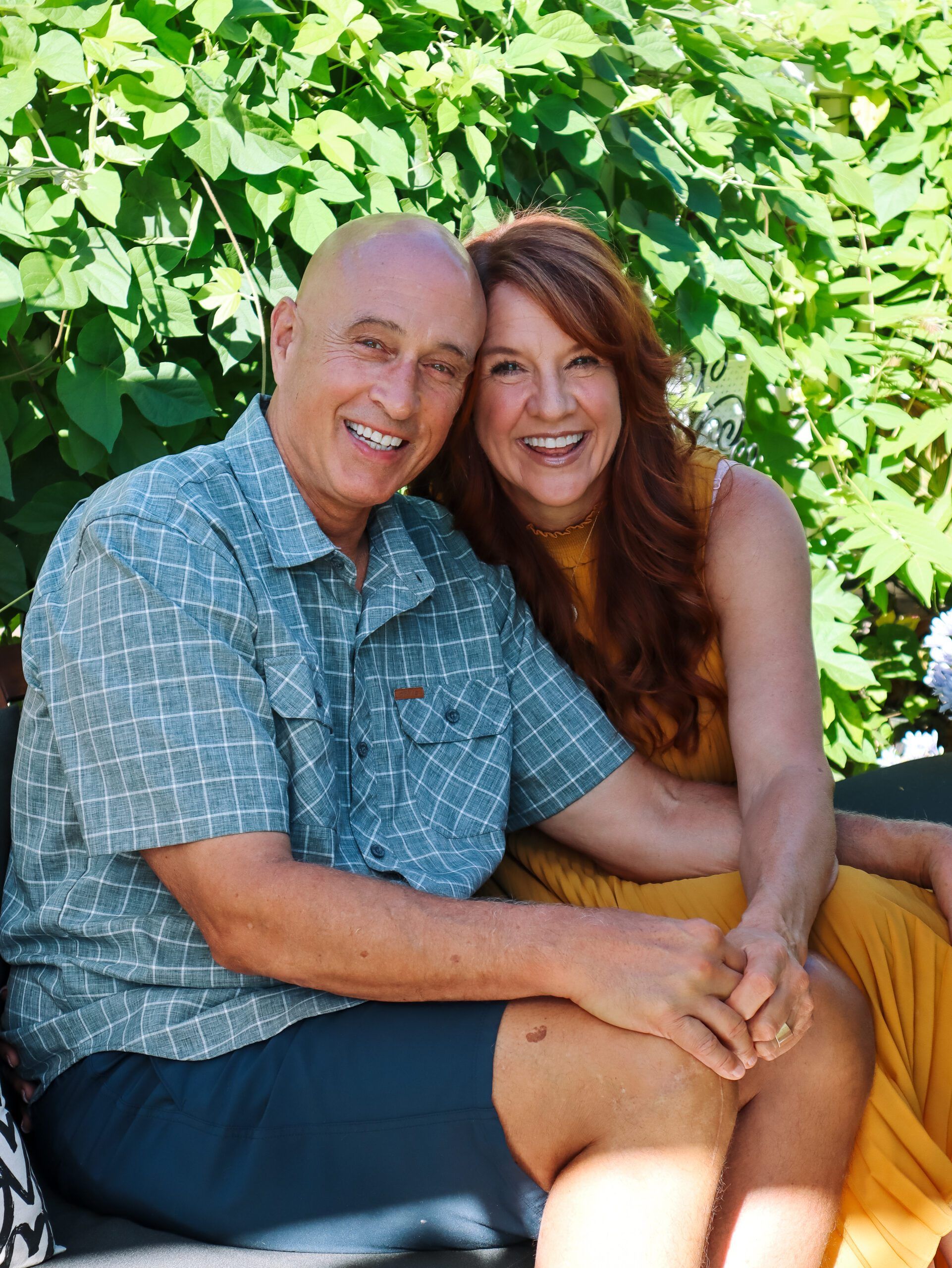 Staci Bartley, Integrative Couples Specialist & Divorce Mediator
Staci Bartley is a relationship expert, integrative couples specialist, and divorce mediator. She has an extensive background in helping people navigate through difficult periods of their lives involving relational challenges. Staci's background includes the loss of her father at age 7 to cancer, becoming a mom at 17 before graduating high school, going through 2 divorces, and raising 6 children as a single mom.
As she navigated these life events with remarkable strength and resilience, she learned how to help others do the same. Her wealth of experience provides invaluable insight into what it takes for relationships to thrive and survive - even when things are tough.
Staci is an experienced professional who specializes in helping individuals and couples with their marital problems. Staci can help you communicate more effectively by teaching you how to identify your triggers so you can work through conflict situations more easily. As an integrative specialist she will help you understand both sides of your story better by understanding where each person comes from emotionally—and then teach you skills to use moving forward!
When You Join The Better Love Club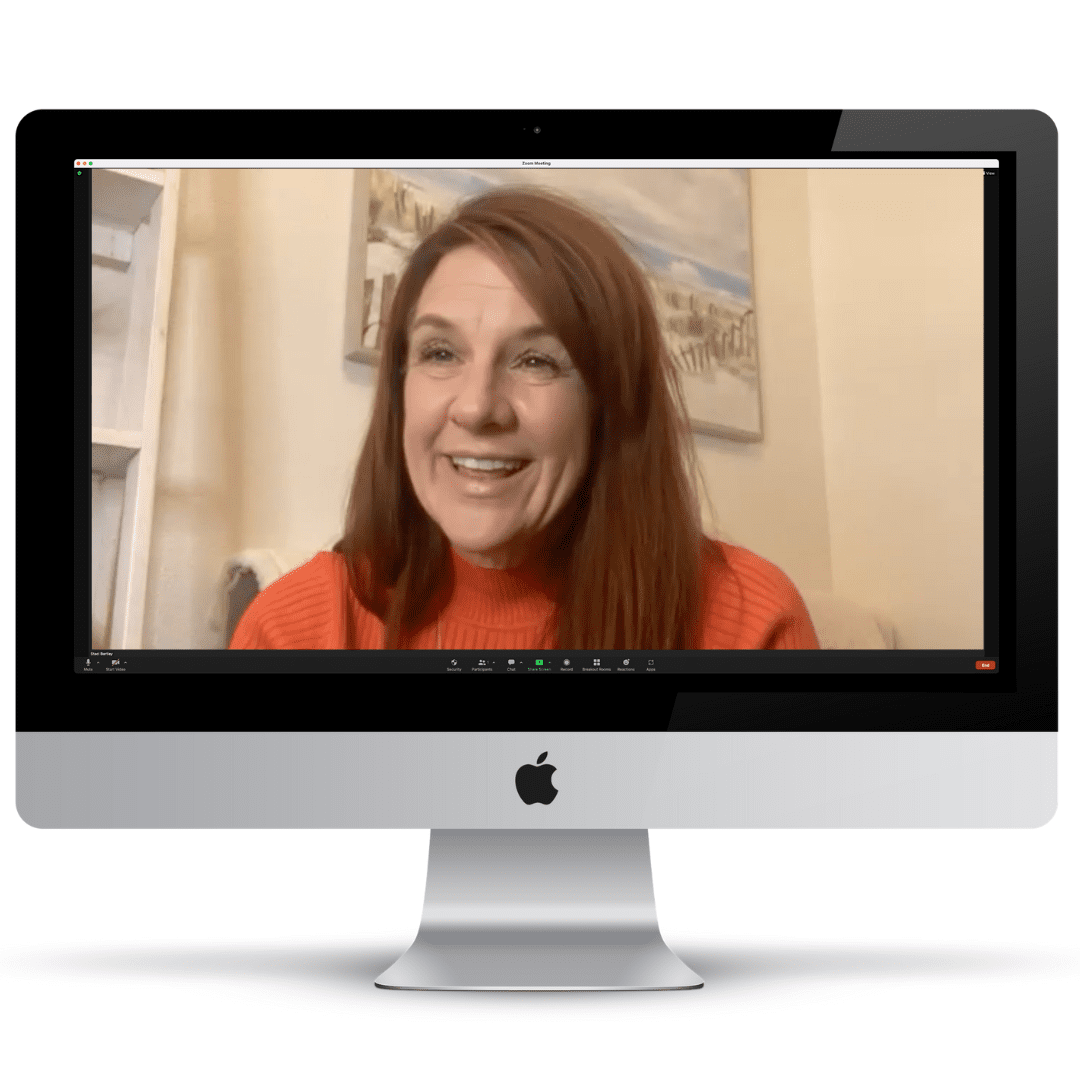 Attend one live workshop each week with Staci and her team to receive the help and support you need to save your relationship. Get your questions answered live so that you can start making progress quickly. (Beginning January 16, 2023.)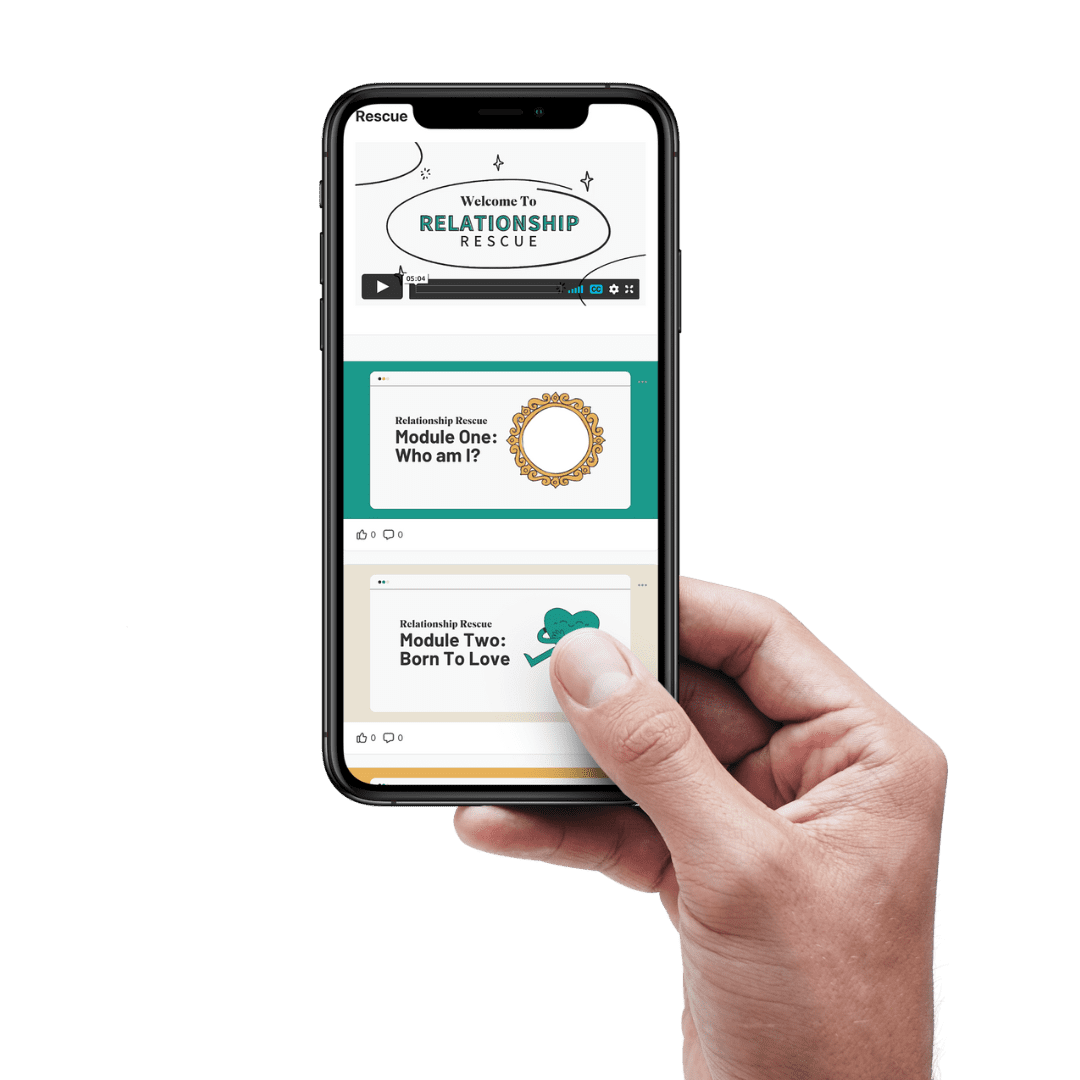 Hours of Staci's Best Teaching Videos, Worksheets & Guides
Instant access to a large library of relationship resources to help you better understand your situation and the solutions you need now, plus a bit of inspiration when you need it most. (Beginning January 16, 2023.)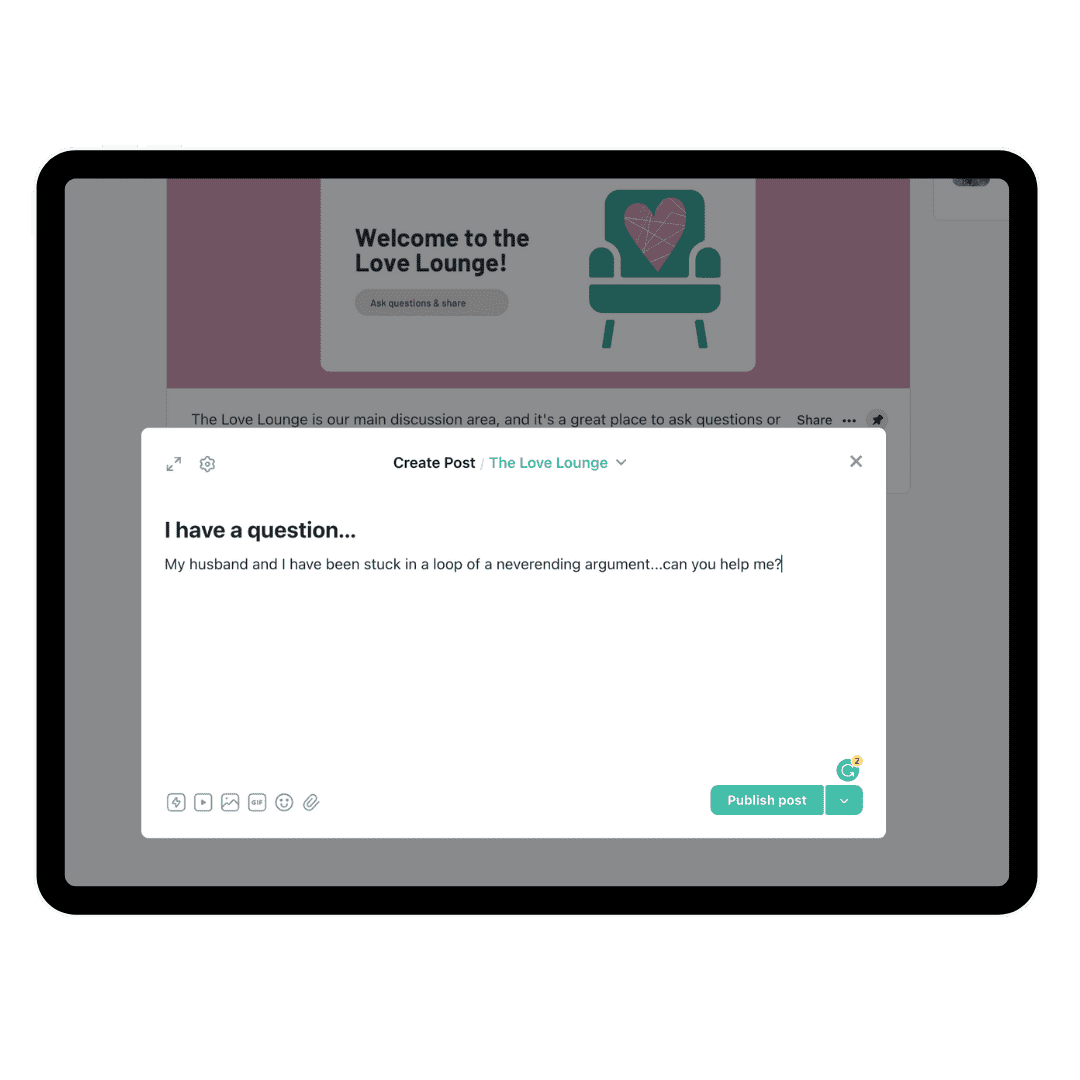 Being part of an engaged community provides us with a sense of belonging. It will also support your perpetual growth. We become better at relationships by doing them, and you can't do that alone. (Beginning January 16, 2023.)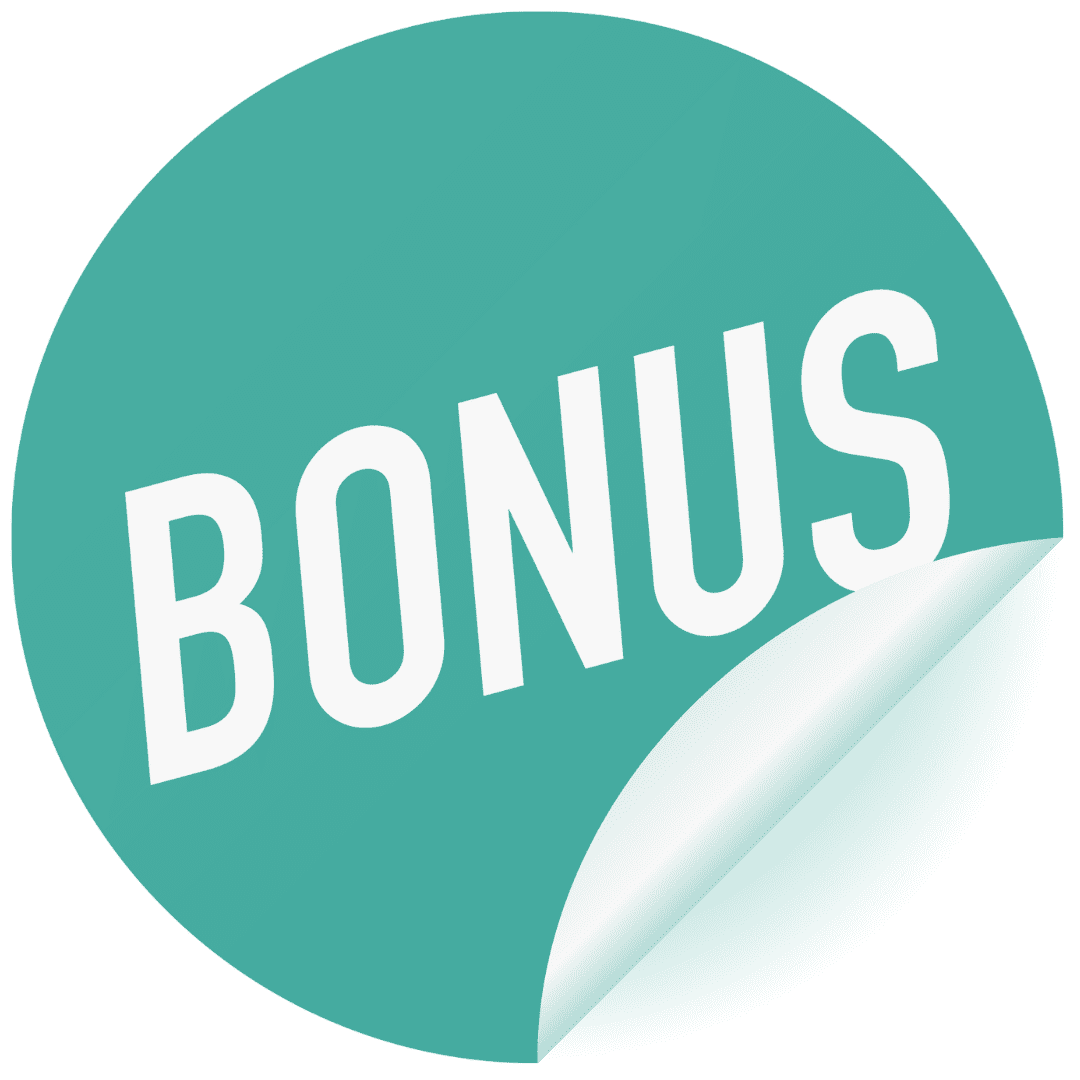 Bonus 1-Hour Private Session With Staci ($150 Value)
At this crucial moment in your relationship, taking a proactive approach to saving it can dramatically improve your chances for success. With Staci's private 1-hour session, you'll receive personalized advice tailored to the needs of your relationship and its current state. As a founding member now, you have the opportunity to jump-start progress toward restoring the bond between you and your partner. Don't wait until the damage is too severe— make a move right now and become a founding member with Staci. (Spots limited.)

Ready to learn how relationships work, and why you or your partner show up the way you do? That is what foundations are all about.
Gain the knowledge you need to help you build your foundation for a long-lasting relationship. With my (and my team's) support, you will be able to identify and understand the patterns that have been keeping you stuck, and learn what you need to do to build loving relationships.


When we are struggling in our relationship, we know we need to communicate with each other, however, until we can do some Emotional Weightlifting™ we will likely be unsuccessful with our communication. Why? Because knowing how to do an emotional push-up will allow you to regulate yourself, meaning, push the brake pedal when you need to during conflict or a difficult conversation. It's one of the most important things for you to learn and practice so you can finally talk about the things you have been putting off for far too long.


Now that you know how to do some emotional pushups, we can provide you with some powerful communication frameworks. These frameworks will help you to communicate your needs more effectively, and they will also help you to understand the needs of others better. With these tools, you will be able to resolve conflicts more effectively and build deeper, more meaningful relationships.

You might be wondering, what exactly are agreements? Well, simply put, agreements are the unspoken (and sometimes spoken) rules that you and your partner live by in your relationship. They cover everything from how you manage your finances, sex life, careers, and even children and extended family. And while some couples seem to naturally fall into a pattern of mutually beneficial agreements, others may find themselves constantly butting heads over every little thing. It's time to sit down with your partner and consciously explore the agreements that govern your relationship. Keep in mind that these agreements will need to be evaluated and changed over time, as your relationship grows and changes. After all, it's easier to change the agreements than it is to change the person!


When we don't understand the important role that play and novelty have in our relationships, we will suffer greatly. Without their presence in our lives, we will run out of emotional gas as human beings.
When we run out of emotional gas, it sounds like, "I just can't do this anymore." This is the greatest risk to our precious relationships. Play and novelty are the best counterbalances to life's stressors. And a great way to keep a couple bonded even when they are going through challenges.

When it comes to the benefits of sex, think of it as the superfood for your relationship. Not only does it strengthen our emotional bonds, but it also improves our sense of well-being, and our immune systems, and even helps to heal traumas - sexual and otherwise. In other words, we need sex! And there's no shame in talking about it or pursuing it as an important need in our relationships. After all, sex is a natural part of life and something that we all deserve to enjoy.
Who is the Better Love Club for?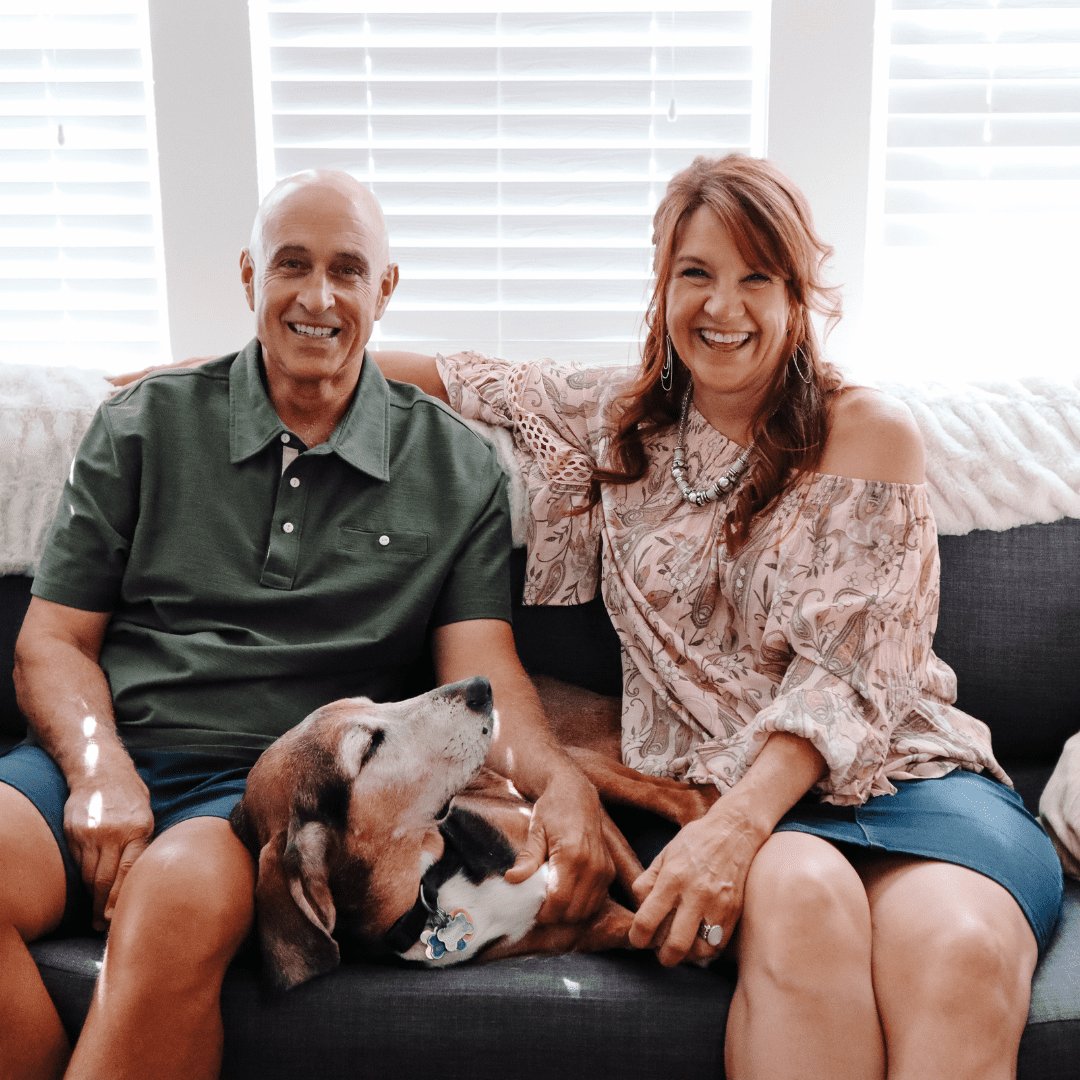 Who is the Better Love Club not for? Take Advantage Of This Limited Time Offer
$900 for one year
or 3 payments of $350
+ a bonus private 1-hour session with Staci ($150 Value)
Join now to be a part of our Pilot Group of members for one year of The Better Love Club. 
Bonus private one-hour session with Staci

Access to our online forums

Access to our library of resources 

One group coaching/learning session per week with Staci and the other members

Recordings of the group coaching calls so you can go back and listen anytime you need

The ability to get support and ask your questions in our community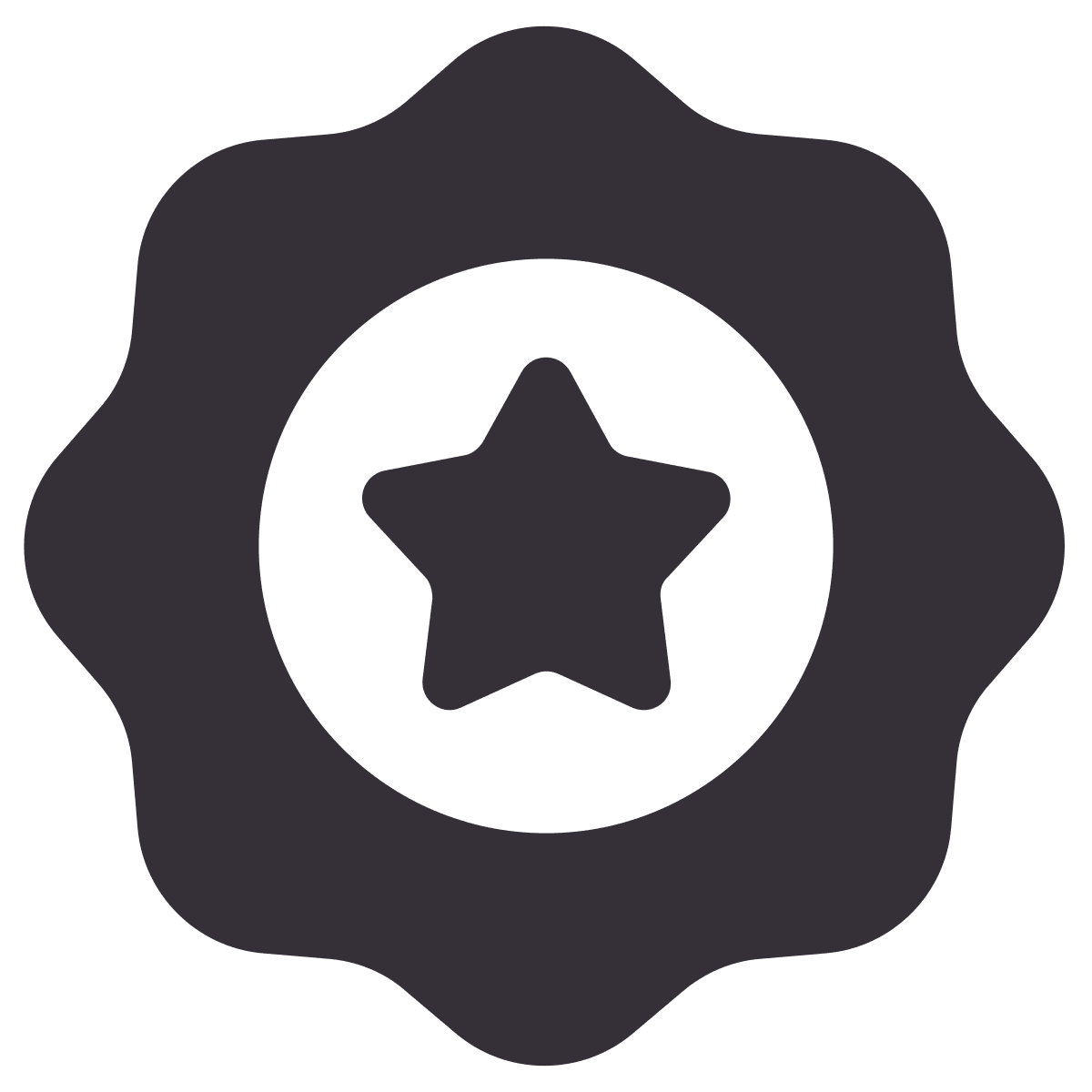 Everything included in the Essential Membership

Plus one 1-hour 1:1 private session with Staci a month

Only 10 spaces are available.
Access to our online forums

Access to our library of resources 

One group learning session per week with Staci and the other members

Recordings of the group coaching calls so you can go back and listen anytime you need

The ability to get support and ask your questions in our community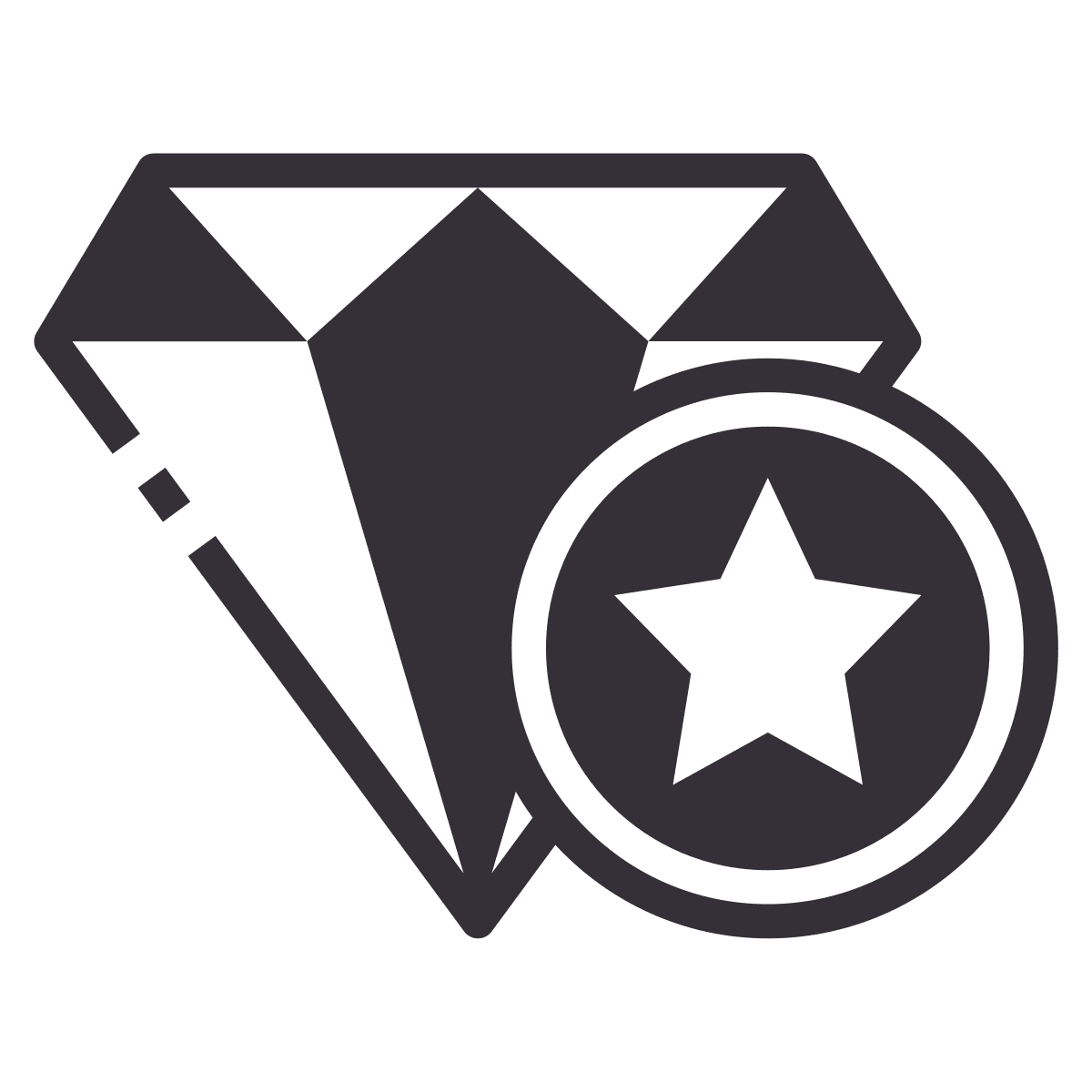 Everything included in the Essential membership

Plus two 1-hour 1:1 private sessions with Staci a month

Only 10 spaces are available.