#100: The Dos and Don'ts of Getting Professional Help For Your Relationship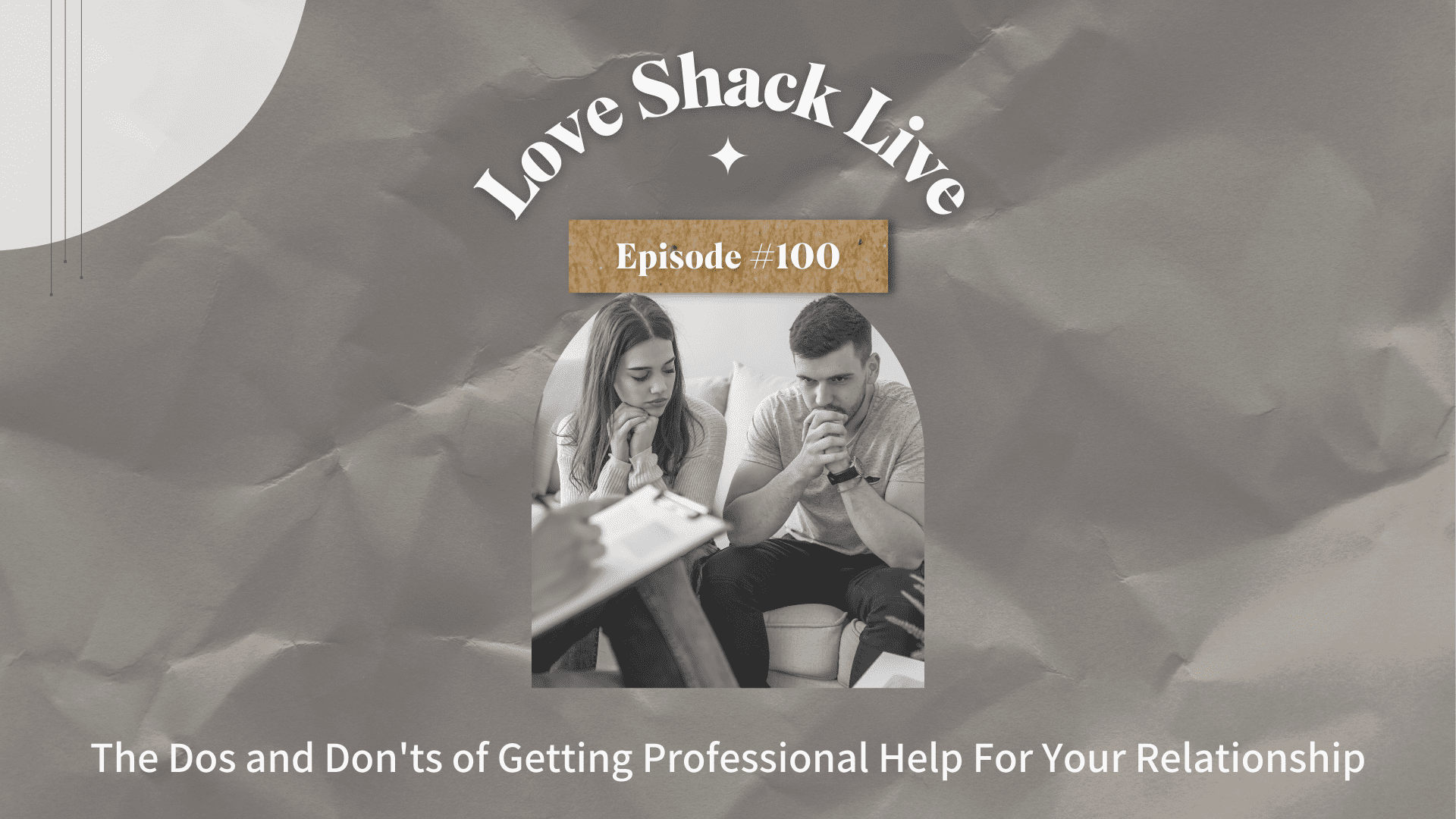 It can be confusing and overwhelming to try and find the right professional help for your relationship. There are so many options available, and it's hard to know who to trust.
With all of the conflicting information out there, it can be difficult to know what's best for your relationship. You may feel like you're making a mistake no matter what you choose.
By listening to this episode, you'll get a better understanding of the different types of couples therapy available, and the important things to consider when making your decision. With this information, you'll be able to make an informed choice that will best support you and your loved ones.
This week in the Love Shack, we're talking about exactly how to choose someone to support you through relationship difficulties. It's not easy. Why? Because we are bombarded with misleading advertising, confusing claims, and bad information. From freebies to high-pressure sales, it seems these days everyone is a relationship expert and counselor. With so many unqualified coaches and near-worthless methods-how do you ever find a qualified person you know you can trust to mentor you through one of the most challenging journeys of your life?
Luckily, we're here to help! In this episode, we discussed the dos and don'ts of getting professional help for your relationship. We outlined what to look for in a qualified coach or counselor, and shared some tips on how to avoid being taken advantage of by unqualified providers. If you're looking for guidance through relationship difficulties, this episode is a must-listen!
You May Also Enjoy These Episodes:
Subscribe to the podcast!