#135: The No-Contact Phenomenon: A Deep Dive into Family Estrangement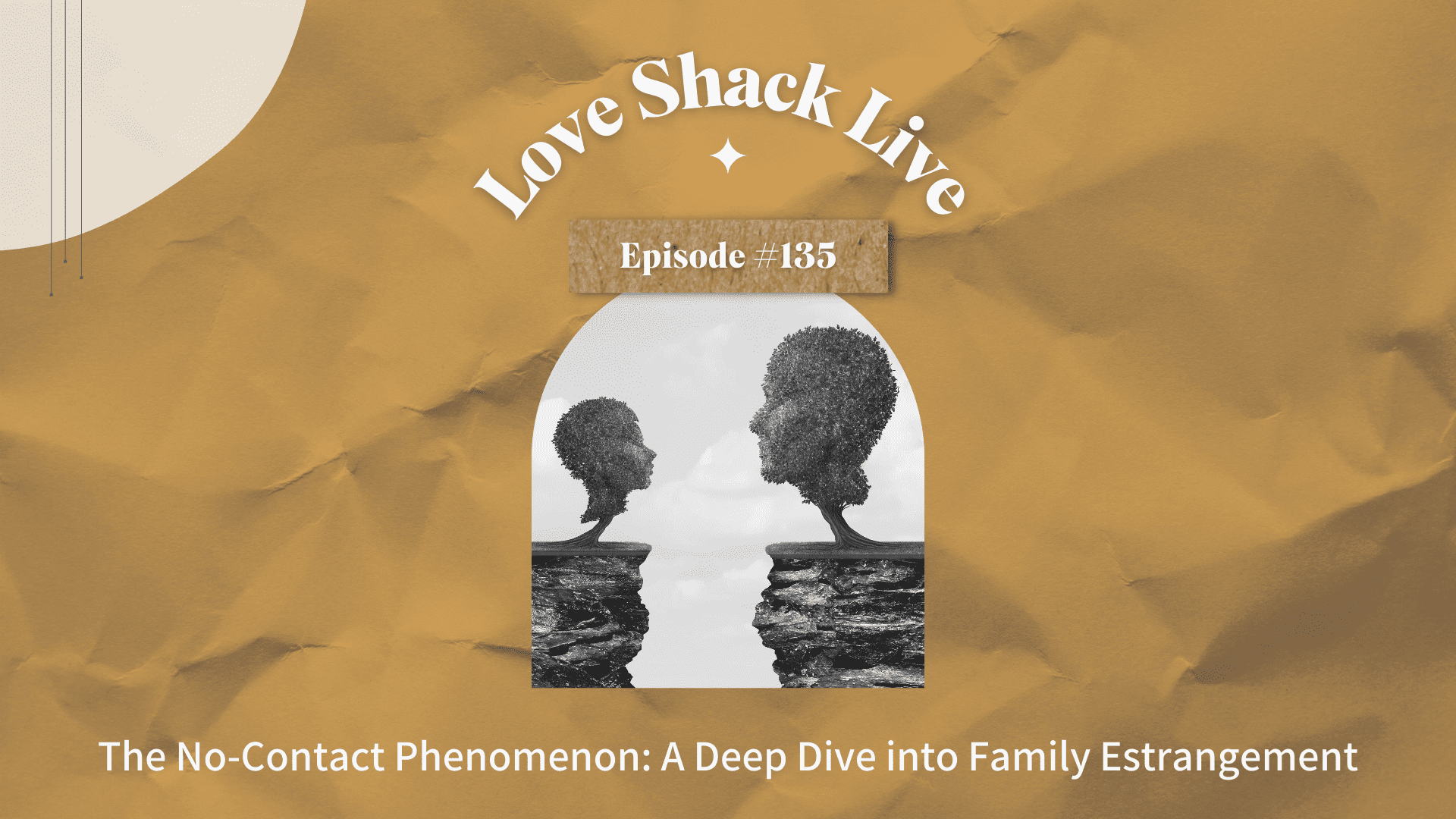 Are you feeling the strain of family estrangement, or perhaps you're grappling with the emotional toll of cutting off contact with a loved one?
Join us, as we navigate this complex issue from our unique perspectives - a baby boomer couple with a millennial perspective thrown into the mix. We'll be discussing the parallels between parent-child relationships and partner relationships, and how the dynamics of estrangement can play out in both scenarios.
In this episode, we'll be exploring:
What family estrangement is and why it's happening more now than ever before.
How to navigate the emotional impact of estrangement, whether you're a parent longing to re-engage with your adult children or an adult child dealing with the emotional aftermath of cutting off your parents.
The similarities between family estrangement and couples headed for separation or divorce.
The impact of our family relationships on our romantic relationships and how our upbringing shapes our future relationships.
The role of unmet emotional needs, differences in values and lifestyle, and difficult childhood experiences in leading to estrangement.
How to navigate the emotional aftermath of estrangement and find relief from the pain it causes.
We'll also be sharing personal stories and experiences, shedding light on the emotional journey of estrangement and the path to understanding and reconciliation.
This episode is not just for those experiencing family estrangement but for anyone struggling in their relationships. We aim to provide you with valuable insights and takeaways to help you navigate your own relationships better.
Whether you're dealing with a challenging family dynamic, a difficult partner relationship, or simply seeking to understand more about the complexities of human relationships, this episode is for you.
You May Also Enjoy These Episodes:
Subscribe to the podcast!