How Grief Can Affect Your Relationship & How To Support A Grieving Partner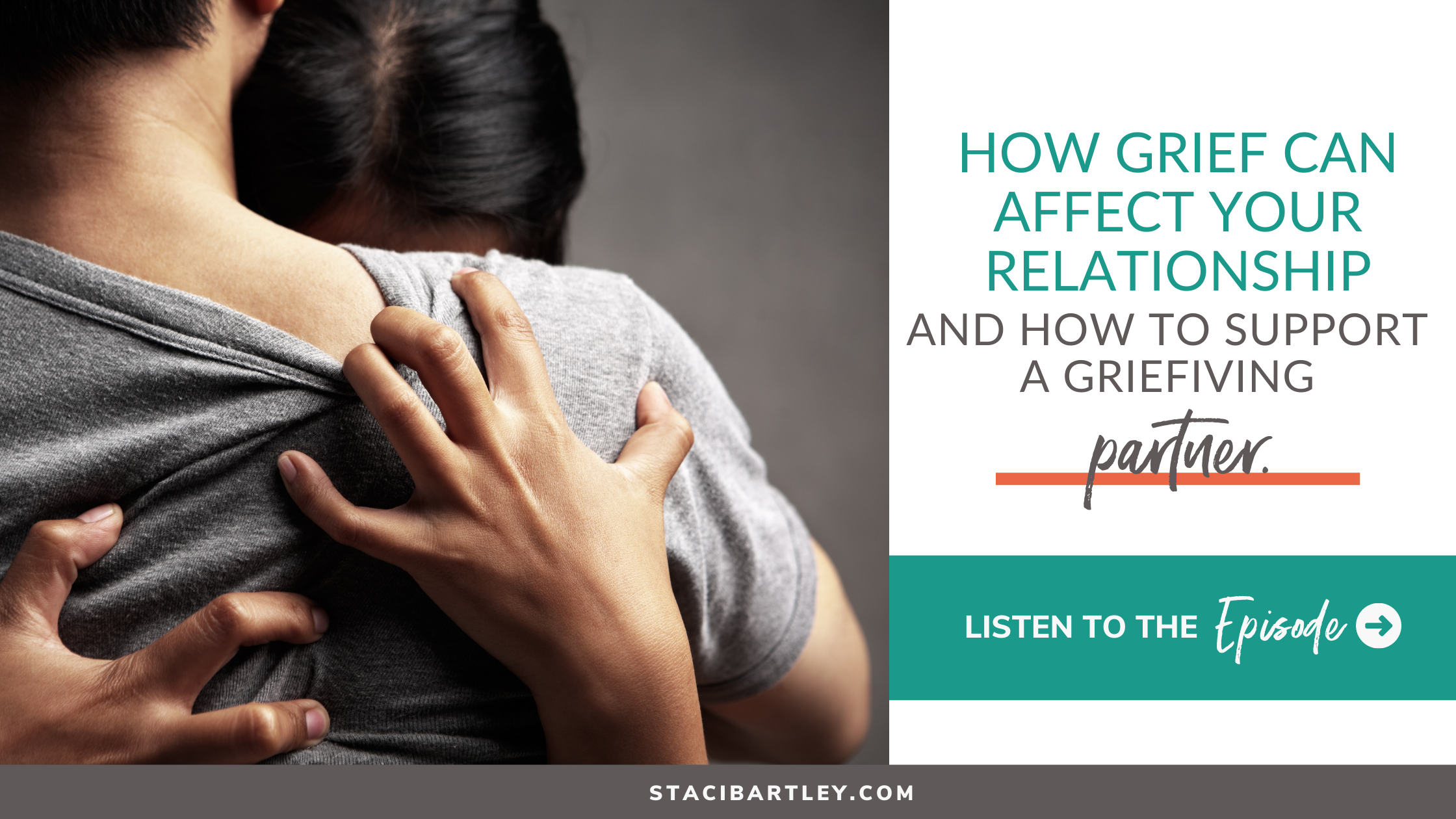 We are all going to be touched by grief in our lives, but most of us aren't sure exactly how to deal with it. It can also be uncomfortable and confusing when you're trying to best support your partner or a friend in their grief. Do you mention the person they lost? What is the right thing to say? What do you do when they feel hopeless?
This week in the Love Shack, Tom and I are honored to have Victoria Volk of The Unleashed Heart as our guest. Victoria is a self-published author, Advanced Certified Grief Recovery Specialist®, Usui and Karuna Reiki Master, and YouMap® Certified Coach who aims to use her strengths and skills to help those struggling with loss, as she intimately understands the impact of grief on our lives. Grief and trauma flipped her life upside down more than 30 years ago and she spent the rest of her life with the hope she'd get to where she is now - thriving. Victoria wishes the same for all grievers - it is possible!
The truth is that there are certain things that we need to understand about grief that we haven't been taught before. Join Tom, Victoria & me this week in the Love Shack where Victoria will share her story and knowledge about what helped her most in her grief journey. 
Have questions about love and relationships? You can call us live during the show (Thursdays 1 p.m. PT) at 425-373-5527 or text your questions here: 601-207-0080.
In this episode, we're covering several key topics to help you understand how grief can affect your relationships, and how to best support a grieving partner, including:
How to better understand and actually feel your feelings during the grieving process.

The varied ways that grief manifests in the body and what you can do about it. 

Why following the griever's lead is best when it comes to supporting someone else in their healing.

Tips on how you can avoid a breakdown of your relationship when you or your partner is going through the grieving process.
Subscribe to the podcast!