How To Talk About Your Sex Life When You Feel Like The Spark Has Gone Out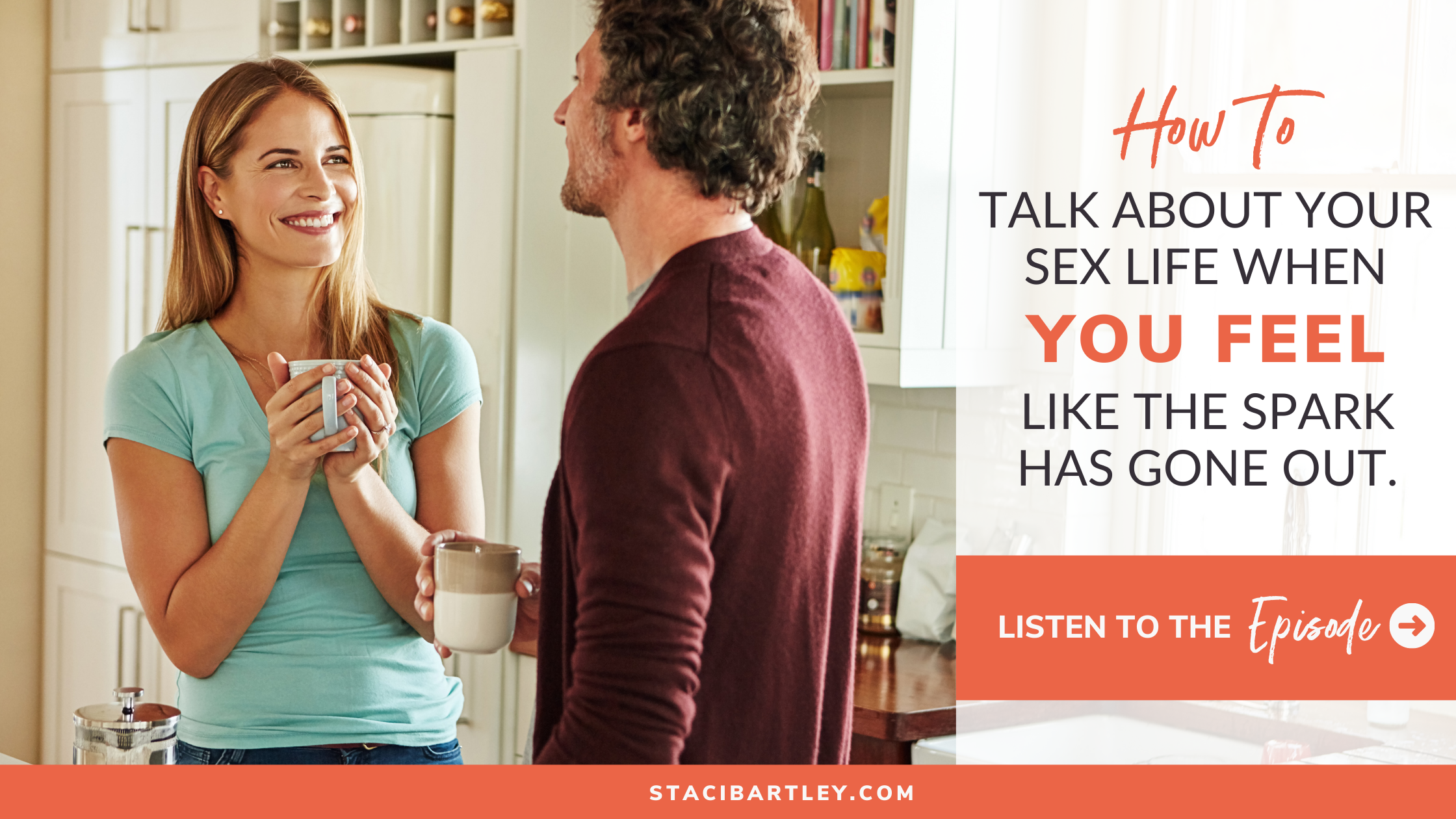 More than 80% of men and women report a lack of satisfaction in their sex lives at some point in their relationship, and for many, it can be devastating.
Some may find that masturbation, pornography or affairs can fill the void in their sexual needs, or they may shut down and become completely nonsexual. Although these may be workable solutions for some people, it is a terribly painful and lonely situation for many. This unbalance in sex lives can lead to divorce, infidelity, and even suicide.
It's time to talk about our relationships through the lens of our sex lives. Because sex and intimacy are an essential part of our lives, whether it is the part you are attempting to ignore and push away or it's all you can think about.  
I know, we often feel like this type of conversation is not allowed, however, it's kind of funny because it's where we all come from. This is what gave us life.
Today in the Love Shack, Staci and Tom are here to help you open the door on these conversations first with yourself, because this is where all great relationships begin.
Have questions about love and relationships? You can call us live during the show (Thursdays 1 p.m. PT) at 425-373-5527 or text your questions here: 601-207-0080.
In this episode, we're covering several key topics to help you understand how to have productive conversations around sex and intimacy with your partner, including:
Tools and strategies to overcome the difficulty of talking about sexuality, desire, and what people REALLY want from their partners.

Two simple questions you can ask to get the conversation started.

How to understand and overcome betrayal and hurt and return to connection and passion, which is what we humans are made for.
Ready to restart your relationship? Join us! 
Relationship Check-up - tired of re-hashing your issues with your partner without making progress? Schedule your check-up today!
The song we played during the episode was: I Put A Spell On You by Nina Simone
Check out our Love Shack Live Playlist for all the songs we play on the show.
Subscribe to the podcast!