Don't let your relationship suffer any longer.
If you're missing out on the love and connection you deserve, then sign up for our 5-day mini-course. You'll get 15 minutes of video training each day that will teach you the 3 things you're missing from your relationship. Plus, we'll give you some exact steps to follow so that you can save your relationship and finally have the love you always wanted. Don't miss out - sign up today!
Looking for a fun way to reconnect with your partner?
Give your partner or spouse the gift of connection! Conversation Cards For Connection are designed to help couples reconnect and make their relationship stronger. A set includes 50 different conversation prompts - all in a beautifully packaged box ready to give! This is one gift that won't get forgotten on a shelf. Get yours today!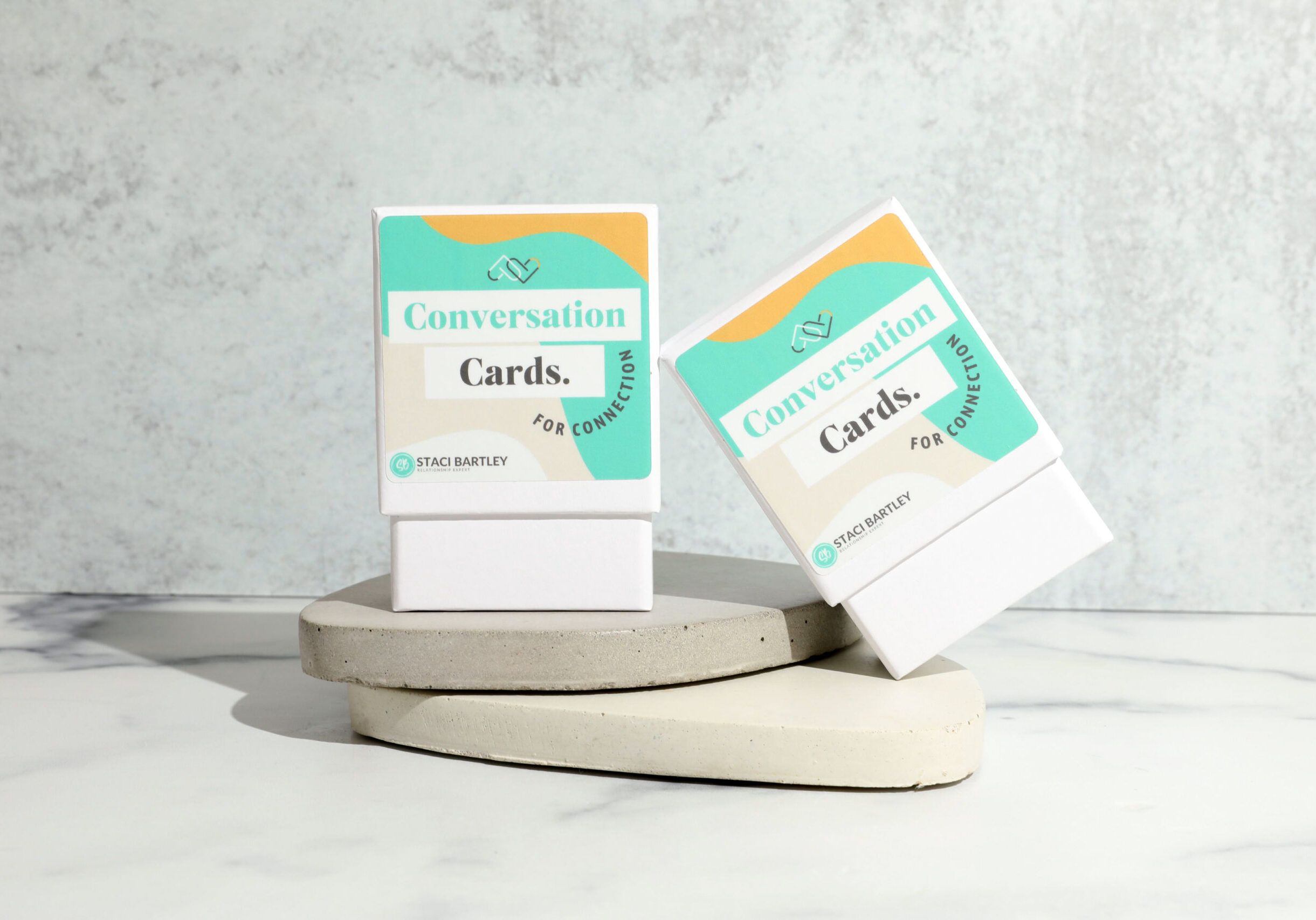 Get Free Relationship Help On The Podcast
The Love Shack Live Show
The Love Shack is a little old place where we can get together and talk about the stuff that really matters when it comes to love, sex, and relationships. You can listen, subscribe and review wherever you get your podcasts.