#107: The 6 Pillars You Need To Save Your Relationship (Part Two)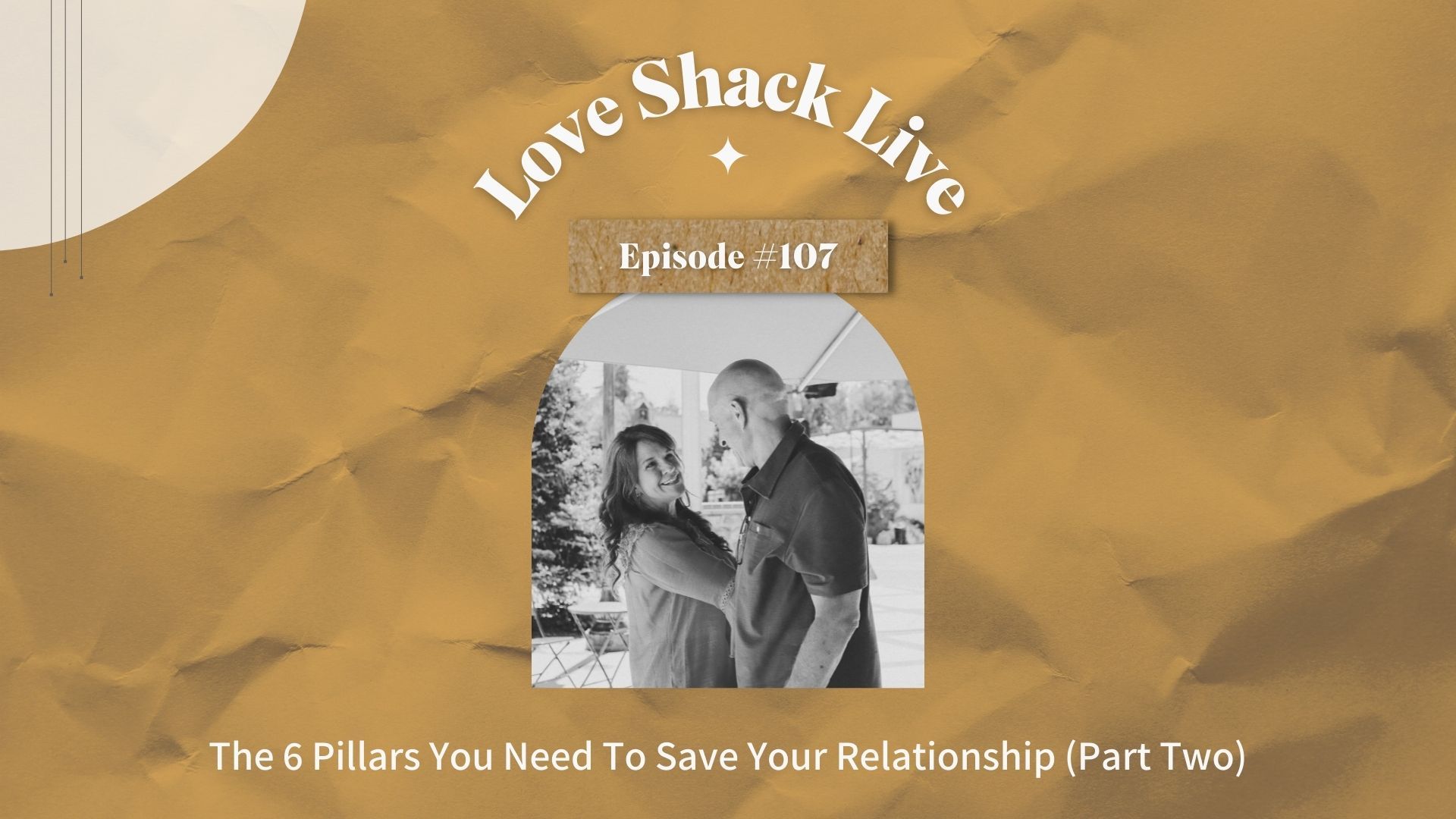 This week in the Love Shack is actually part two of a series where we share the six pillars you need to know to become masterful at love and relationships. We discussed foundations, emotional weightlifting, and communication in the first part. In this episode, we'll discuss the last three pillars: agreements, play and novelty, and intimacy.
Agreements are simple and clear contracts that you make with your partner, such as how often you'll check in with each other, what kind of relationships you both want to have outside of the primary relationship, and even which chores everyone is responsible for. When agreements are made transparently and openly, they invite collaboration and mutual respect into the relationship.
Play and novelty are essential parts of any relationship. It's the only way we can refuel ourselves, especially when we're going through a challenging time in our relationship. This means that you should make sure to pursue activities together, be it in the form of a date night or just playing board games at home on a Saturday afternoon. It's also important to surprise each other every now and then with spontaneous adventures and introduce new ideas and experiences into the relationship.
The last pillar of a successful relationship is sex and intimacy. Sex is an essential part of our romantic relationships, but sometimes not being masterful at the other pillars can get in the way of having a healthy sex life. Intimacy is about opening up to each other and sharing your true feelings without fear of judgment or rejection. It's also about being vulnerable in front of your partner and allowing them to see you as your most authentic self. When we practice genuine intimacy, we learn to trust each other completely and form a deeper bond.
By understanding and committing to these six pillars, you will become a masterful lover and create a meaningful, lasting relationship that is filled with joy and passion.
You May Also Enjoy These Episodes:
Subscribe to the podcast!