Episode 74: A Brief History of Love and Marriage: How We Inherit Our Stories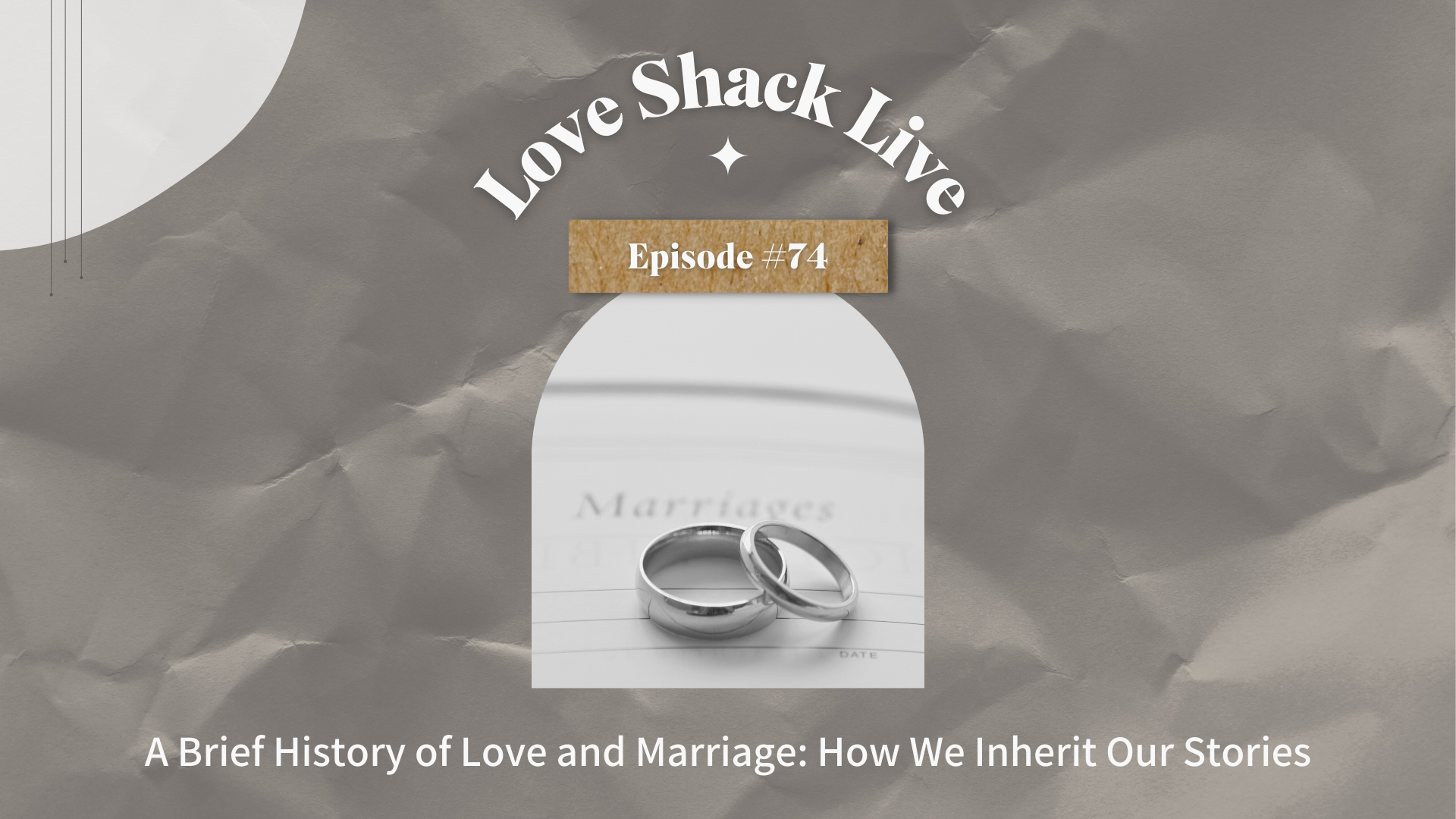 Prefer to read podcasts? We now offer a show transcript!
Just slide the toggle to show or hide the transcript.
Hide Transcript
Show Transcript
We all inherit stories of love and marriage from our parents, friends, and society.
The problem is, these stories can often be unrealistic and create a lot of unnecessary pressure and panic when we get them "wrong."
This week in the Love Shack, we're going to take a look at the history of love and marriage to see how these stories have changed over time. We'll explore why it's important to question these stories and to create our own, based on our own unique experiences.
In this episode, we're going to explore how our concept of love and marriage is passed down to us from generation to generation, and how it often doesn't match up with reality. The truth is, these stories can hold us back from finding our own happy endings.
This episode is sure to inspire! Learn how to break free from the norms and make your own love story.
Get a new perspective on love and marriage
Learn about the history of love and marriage
Gain insight into how our stories can hold us back
Start thinking about your own happy ending
So tune in and get inspired to create the relationship you've always wanted!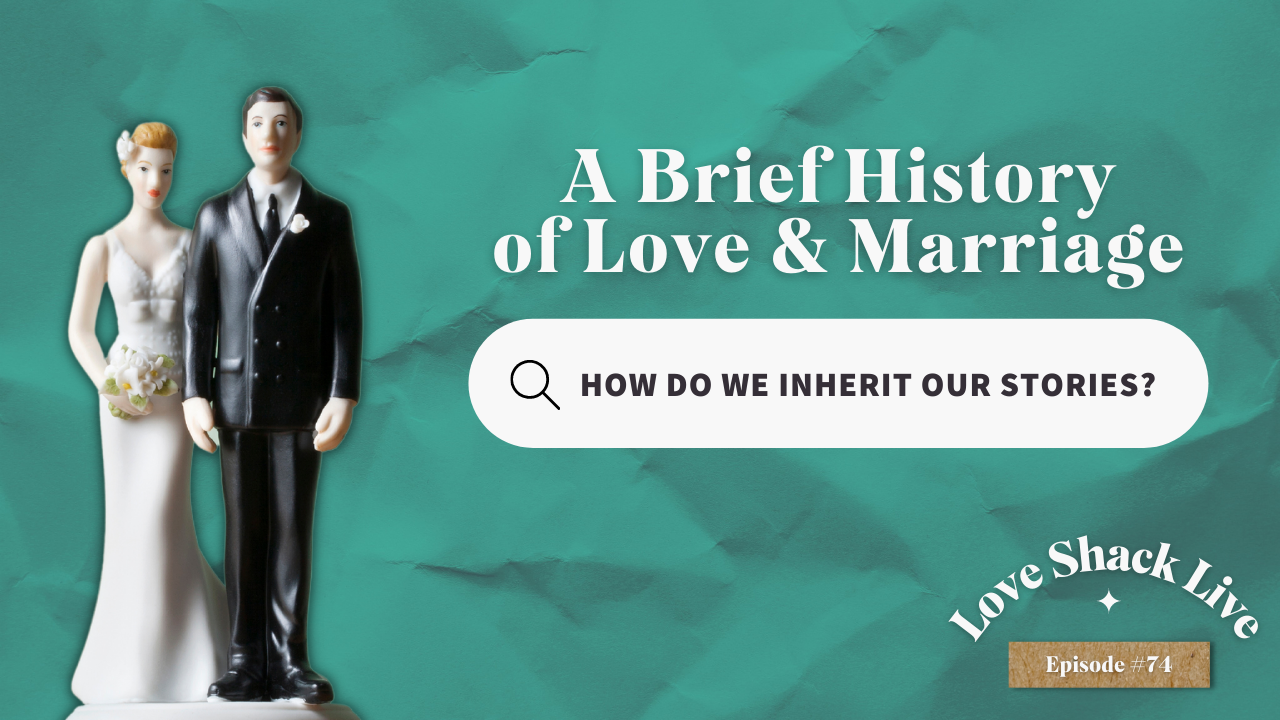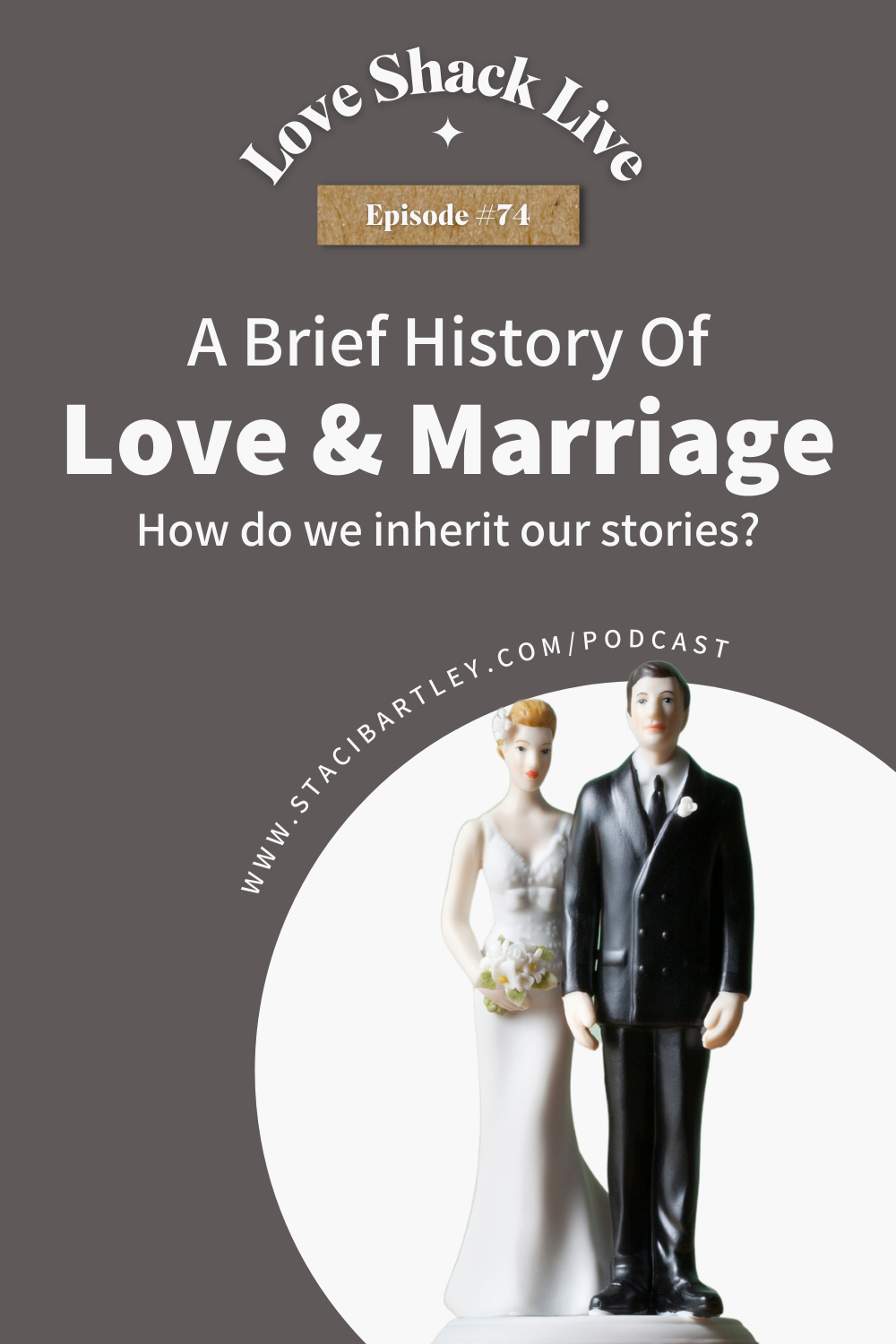 Subscribe to the podcast!