#116: Communication Makeover: The Damaging Effects of Defensiveness on Relationships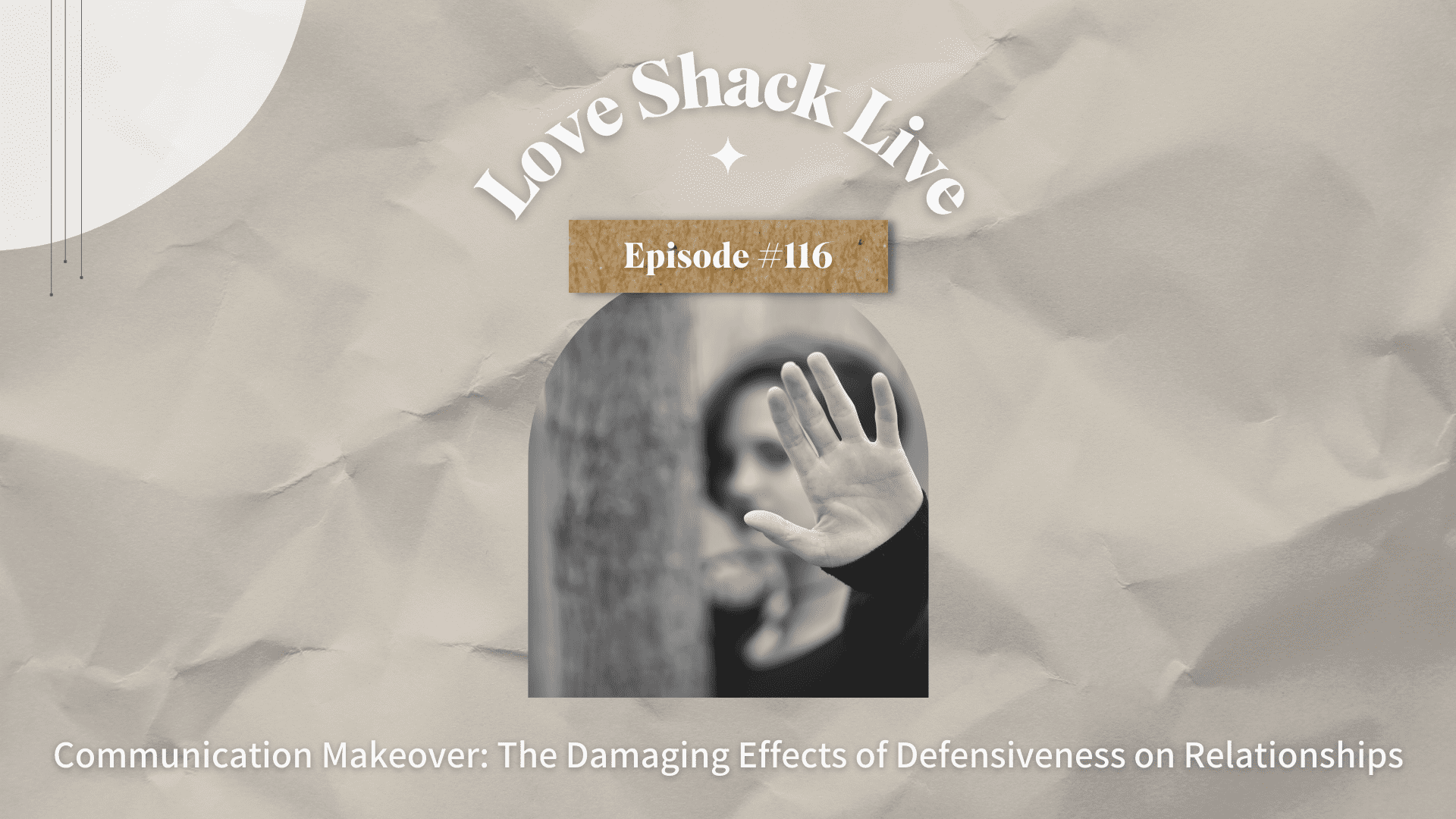 We all feel defensive at times, yet in relationships, it can be especially damaging. This week in the Love Shack, we're discussing how defensiveness can hurt even the best of relationships and how to overcome it.
Join us as we unpack this dangerous habit, including why we feel defensive in the first place, how it affects our communication with one another, and how couples can work together to subdue this instinctive response.
You'll learn why defensiveness is a human experience that we all have when we feel emotionally pressed. You'll find out why being able to recognize our own defensiveness is so crucial for managing it throughout a relationship. We'll also give you some practical advice on what couples can do when they start feeling defensive.
This conversation is invaluable for anyone trying to build healthier relationships with their partner or family members. Learn about the signs of defensiveness, strategies for responding differently when feeling defensive, techniques for controlling emotions during an argument, and more.
Tune in now to learn about a topic that affects us all: defensiveness in relationships!
You May Also Enjoy These Episodes:
Subscribe to the podcast!