#115: Dreading Valentine's Day? A Conversation to Improve Your Relationship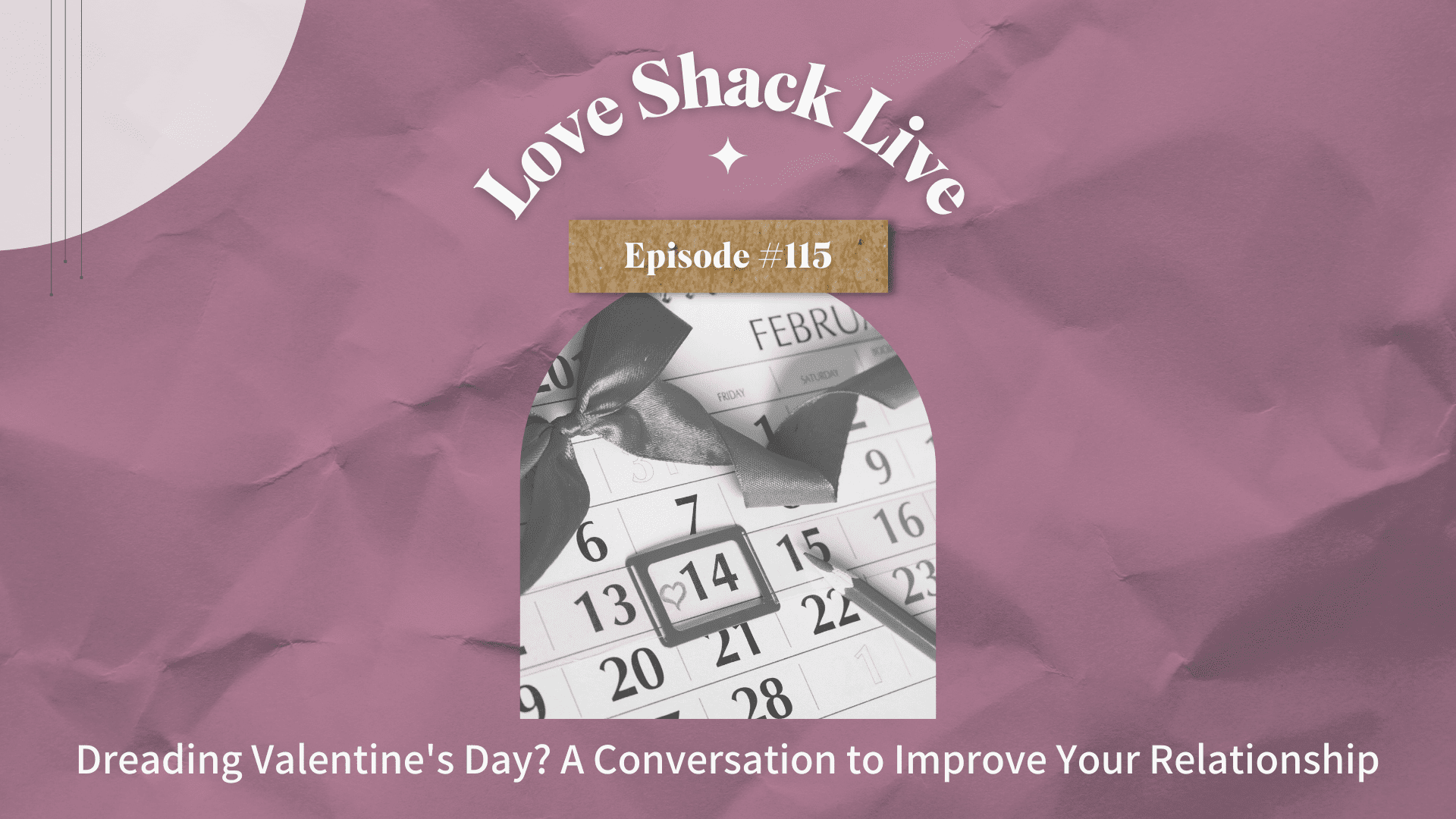 This week in the Love Shack, we're discussing Valentine's Day from a different point of view, encouraging couples to think about it as an opportunity instead of dreading it.
We shared our own experience of a Valentine's Day filled with emotional pain and overwhelm. And how even though things might feel overwhelming or heavy at first, what we really wanted was just to feel close and connected with each other.
We want to provide those who are struggling emotionally during this time with strategies for focusing on their relationship goals and desires.
We also gave some advice for couples on how to make Valentine's Day meaningful without feeling overwhelmed or adding pressure. We discussed topics such as planning something special with your partner (not necessarily expensive!), communicating your expectations ahead of time, finding creative ways of expressing love if you can't be together in person, focusing on friendship as well as romance, taking time out for self-care…and more!
Tune in with us today for some meaningful insights around reframing your perspective on Valentine's Day and making it into an opportunity for connection instead of dread.
You May Also Enjoy These Episodes:
Subscribe to the podcast!