#112: Helping Families Prioritize Human Connections Over Screens: An Interview With Daniel Sih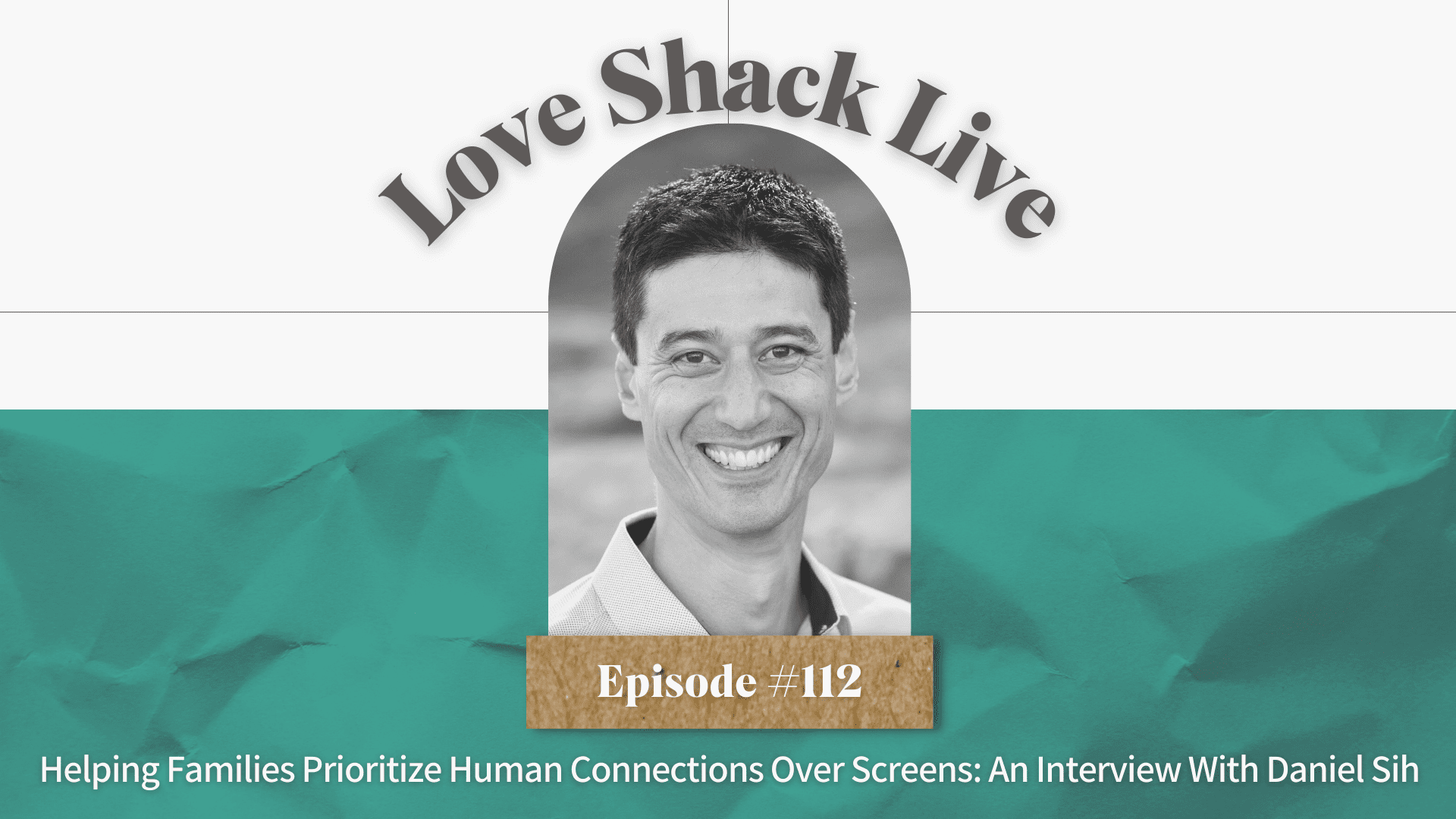 Are you a parent looking for ways to help your children create sensible rules around tech usage?
With the rise of technology, it can be challenging for parents to set healthy boundaries around tech usage for their children.
We all want our kids to have access to the latest technology and tools, but we also don't want them to spend too much time on screens at the expense of human connections. It's a tricky balance that many parents struggle with.
Tune into Love Shack Live this week where we discuss Daniel Sih's new book Raising Tech Healthy Humans – a practical handbook that helps parents reset their children's tech habits so they prioritize human connections over screens and provide the best start in life for their kids. Learn Daniel's STARTER Framework for raising tech-healthy humans.
Tune into this episode of Love Shack Live now and get started on helping your family prioritize human connections over screens!
You May Also Enjoy These Episodes:
Subscribe to the podcast!