#121: The Truth About Trying to Fix Your Partner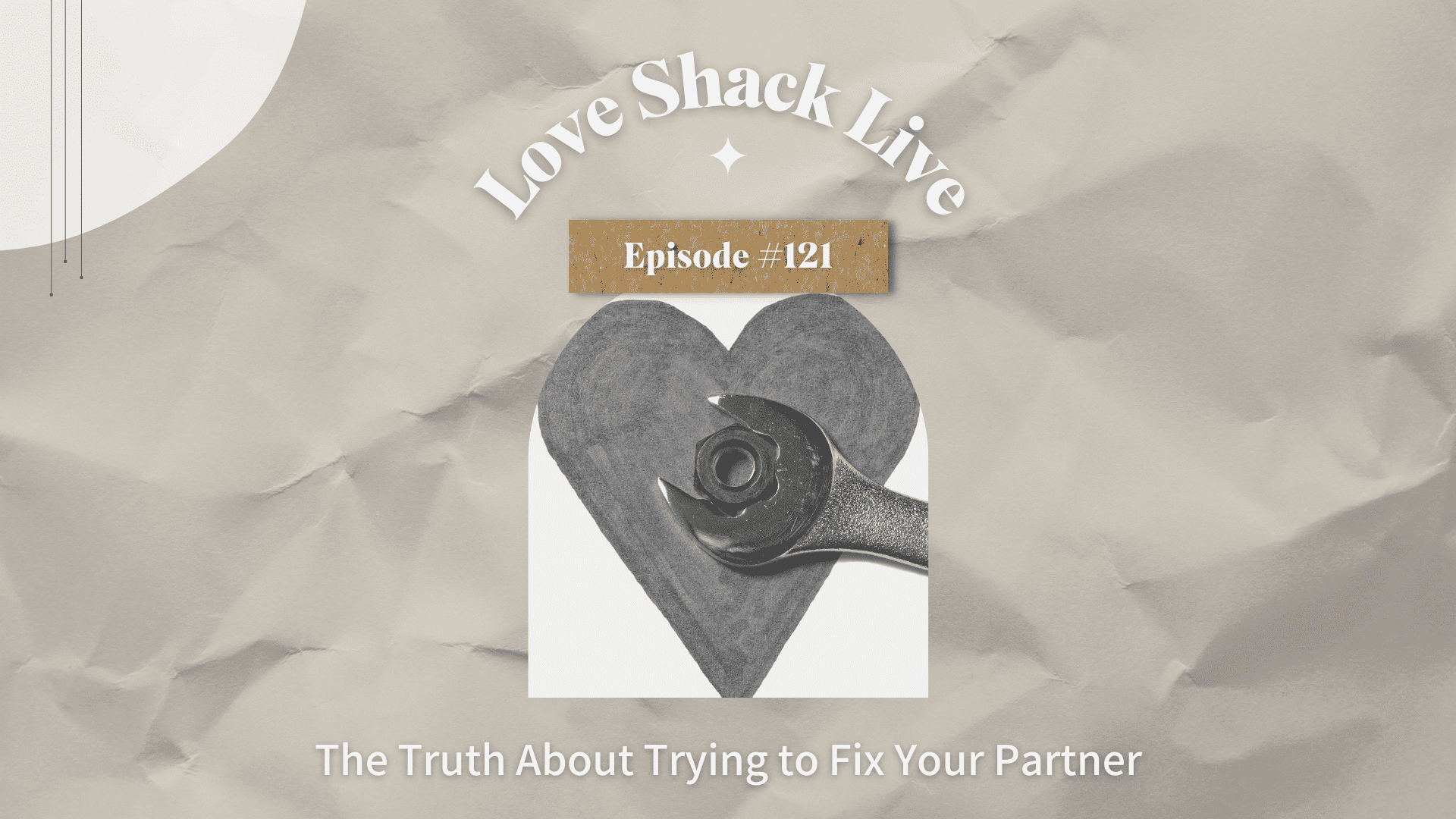 Are you tired of feeling frustrated with your partner's behavior? Do you find yourself asking the question, "Can I fix them?"
If so, this episode of Love Shack Live is a must-listen. Tom & Staci dig deep into this common relationship myth and offer invaluable insights and advice.
Drawing from her experience working with clients, Staci reveals how attempts to change one's partner often lead to fights, distance, and a lack of intimacy. There is an underlying human tendency where we believe that our way of thinking and doing things is always right, and it can lead to a consequent obsession with controlling our partner's behavior.
This episode offers valuable insights into the problems that arise when we try to "fix" our partners, and how we can instead transform the relationship by focusing on our own growth and self-improvement.
Tune in to learn how to cultivate a healthier, more fulfilling partnership.
You May Also Enjoy These Episodes:
Subscribe to the podcast!