Episode 57: How To Be Supportive When Your Partner Is Going Through A Rough Patch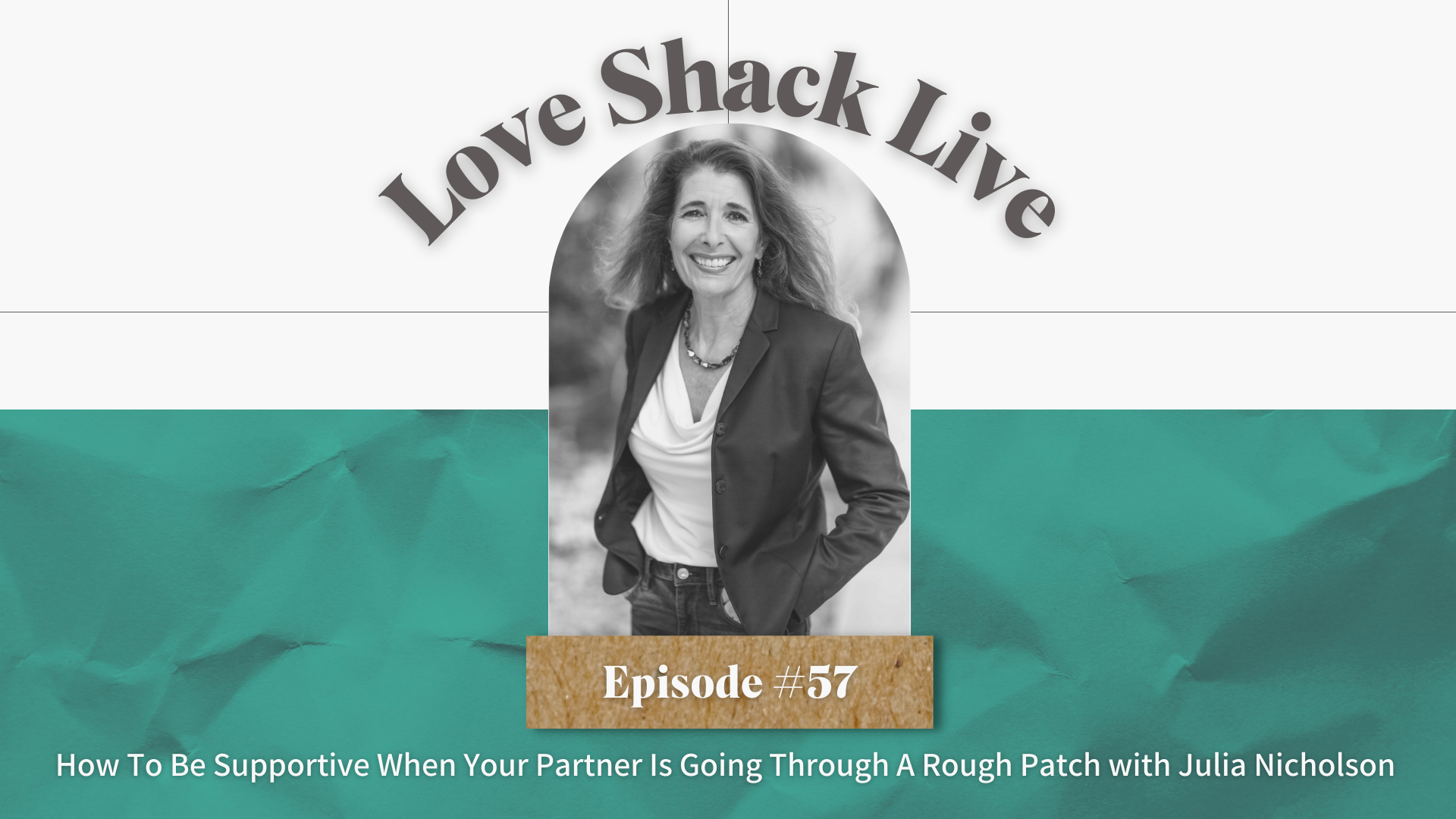 Managing emotionally tough stuff is hard! Worrying about our relationship falling apart, experiencing money stress, health problems, fertility issues, bringing our job dilemmas home, arranging childcare…The list of things that we worry about is never-ending. 
So, how do we get through tough times? And, how can we be a supportive partner when our significant other is the one going through a tough time? We all know that the hardest times in a relationship happen when our partner or ourselves are going through a rough patch. And whether or not it's you or your partner going through a tough time, it's important to know how to navigate through them.
Join us in the Love Shack this week and eavesdrop on a conversation with our guest Julia Nicholson about empowering ways we can not only manage the difficulties in our lives but how we can use them to our advantage. Julia is a Ted X Speaker, and an experienced executive with a history of successfully leading organizations in challenging environments. She is going to share the 5 realizations she uncovered while going through the tough stuff in her own life.
In this episode, we're covering several key topics about going through a rough patch in life, including:
How to create some relief from all the pressure we experience day-to-day.
What to say to someone going through a hard time.
Explore the many ways our difficulties are actually showing us the way.
How we can refuel from mental and emotional overwhelm. And how to help our partners do the same.
Reconnect with what it is we want and get back on the path to feeling inspired and hopeful once again.
Have questions about love and relationships? Leave a message for us here: stacibartley.com/message
Subscribe to the podcast!