Ready to reset your relationship in five days flat? (Yes, really.)
It's time to learn how to deepen your connection, finally resolve the arguments that keep coming up, understand yourself and your partner, and create the level of intimacy you've been dreaming of.
Are you ready for love to tingle your toes again? Start here...
Cool Your Jets And Sprinkle
Some Fairy Dust
What? Fairy Dust? Yes, watch this FREE video to learn the number one thing you can do to stop a fight and feel more connected to your partner.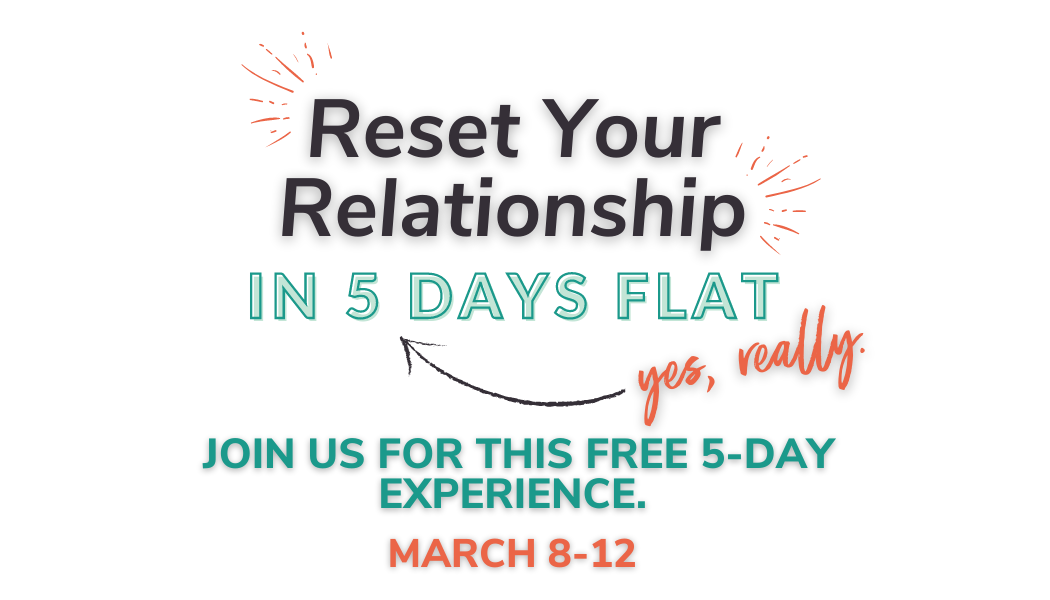 Ready to Reset your Relationship in 5 Days Flat? Join us from March 8-12. Register now!
Five days full of FREE live workshops, foolproof roadmaps, and the exact tricks and tools you'll need to reset your relationship.
Get Some New Mojo With
One-On-One Help
Don't wait. Book your session now. It's time to release the emotional baggage that's keeping you stuck and learn the steps you need to move forward.
Tune in weekly for Love Shack Live for your very own relationship tune up!
Love Shack Live airs live every Thursday from 1:00pm – 2:00pm PST on 1150AM KKNW in Seattle and you can catch it live streaming on the internet in every other location. 
Can't catch us live? No worries, you listen wherever you subscribe to your podcasts.
If the quality of our relationships is directly related to the quality of our lives, have you ever wondered why we are so resistant to learning the skills we need to improve them? Love Shack Live is a fun place to explore fresh perspectives, eavesdrop on juicy conversations, and uncover mysteries that nobody talks about, but absolutely influence our relationships. If you are struggling in your marriage, just starting out in a new relationship, or are single and looking to do better next time, this is the show for you.
If you'd like to ask a question about love or your relationship during the show you can call in here: 425-373-5527 or text in with questions here: 601-207-0080.
You can listen live by clicking the button below!
Subscribe to the podcast!
After more than 25 years of struggle, shame, and guilt...I can honestly say I'm proud of my messy past. Because, it has given me the wisdom, knowledge, and the gifts to contribute to my clients. Trust me when I say I've lived many of the struggles that I now coach my clients through. Including losing my dad at the age of 7, becoming a mom at 17, going through 2 divorces, and raising 6 children as a single mom. (Yes, I have a PhD in the school of life.)
I empower couples and individuals from around the world to embrace their humanness, and love full out with NO regrets. We are not broken, we have just never been taught how to "do" relationships. This NOT knowing allows us to leverage and manipulate ourselves and our partners in the name of LOVE. It's time to stop spreading the lies and romantic stories that are just that: falsehoods and storybook fantasies that make us feel like we aren't good enough. Because the truth is: creating Love For A Lifetime looks nothing like the movies.
If you're looking to really understand how relationships work, and learn real skills you can use for the rest of your life from a person who has LIVED what you're going through, then you can stop searching, because you've finally found the help you've been looking for.