#136: Preserving Love's Legacy: How Artifact Captures and Celebrates Our Relationship Stories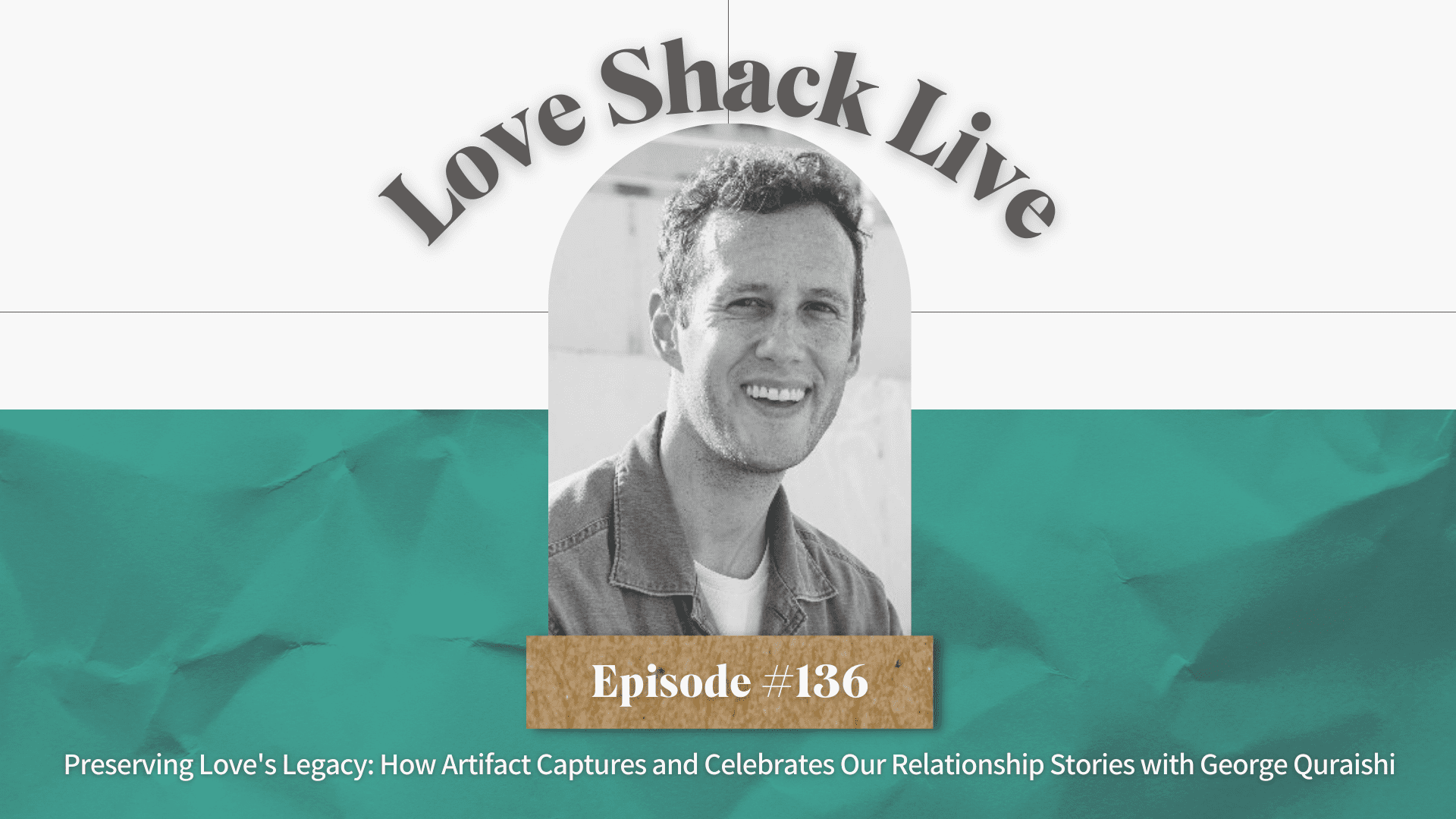 Struggling in relationships can often leave us feeling marooned, unsure of how to reconnect with our loved ones. The good moments seem to slip through our fingers, while the challenging ones loom like perpetual shadows.
This week in the Love Shack we're diving deep into the maze of human relationships, exploring the forgotten corners, and unearthing the hidden treasures that have been lost in the hustle and bustle of everyday life.
We welcome you to be part of a powerful conversation with George Quraishi, the co-founder of Artifact - a platform that breathes life into your cherished moments, and David Woods Bartley, a world-renowned mental health advocate who we gave an Artifact recording to for his 60th birthday. Both bring a wealth of knowledge and unique experiences that will forever change how you view your relationships.
Every moment, every memory, has a story waiting to be told. But sometimes, these stories get buried under the weight of our daily struggles and worries. Artifact provides a unique solution. From scheduling interviews to editing audio recordings, Artifact creates a beautiful tapestry of voices that celebrate your life's best moments.
We hope this podcast will inspire you to take a moment, sit down, and remember the good times in your relationships. The laughter, the shared dreams, the love that makes life worth living. It's about rekindling the spark that may have dimmed but is far from being extinguished.
So join us in the Love Shack, as we turn the spotlight onto the beauty of our shared stories. Be a part of this transformative journey that will help you remember why you fell in love, why you continue to fight for your relationship, and how you can reclaim the joy and love that you deserve.
Because everyone has a story. And every story matters. Especially yours.
You May Also Enjoy These Episodes:
Subscribe to the podcast!