#134: Navigating Relationship Struggles: Your Burning Relationship Questions Answered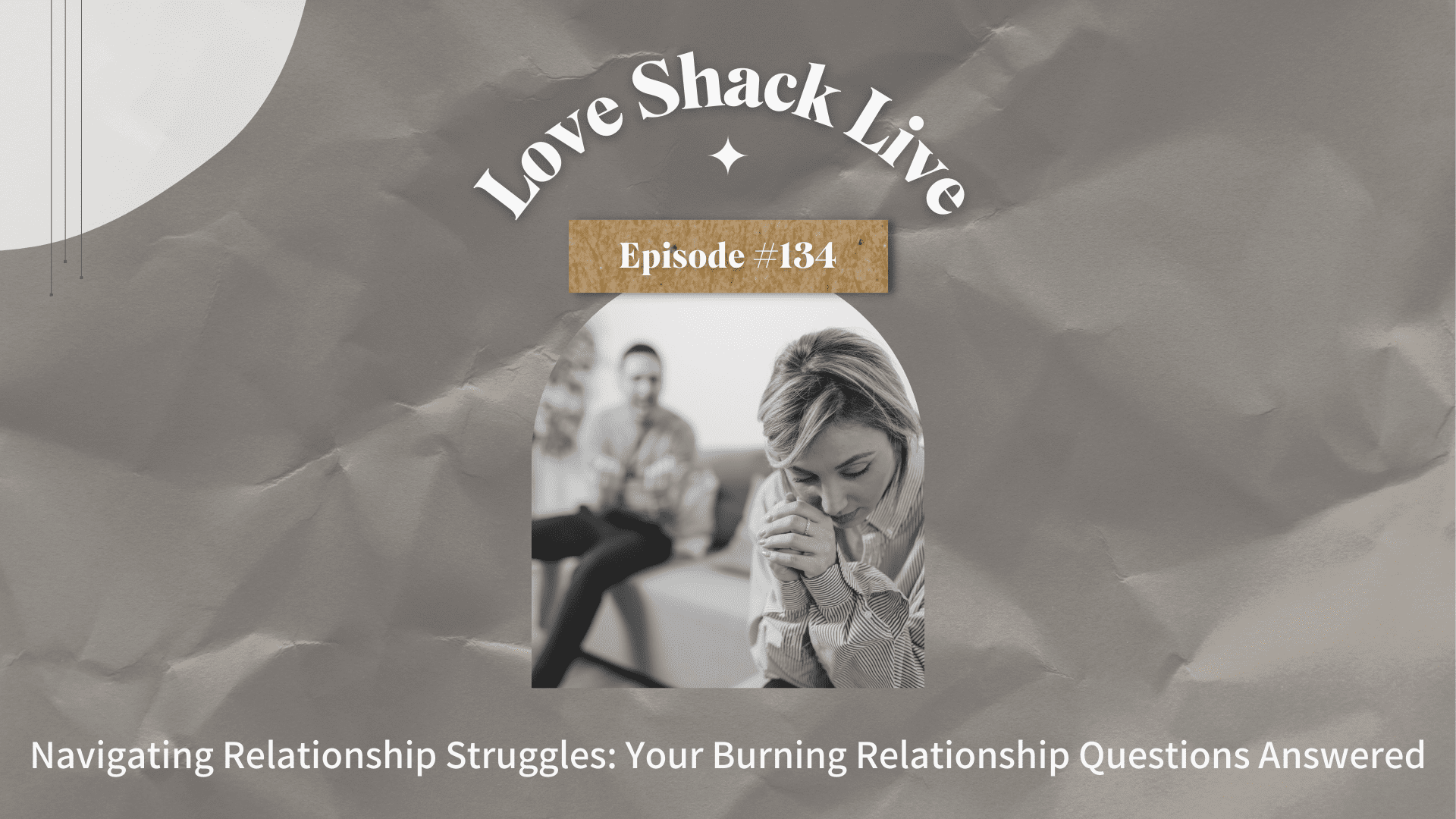 In this special Q&A episode, we're addressing YOUR most pressing relationship questions and concerns. From dealing with a defensive partner to the art of truly letting go, we're diving into the heart of your struggles and offering transformative solutions.
Are you tired of feeling stuck in your relationship? Do you find yourself caught in a cycle of defensiveness and hurt? Or perhaps you're struggling to let go of past hurts and move forward? If so, this episode is for you.
We're here to help you navigate these challenges with grace, understanding, and practical strategies. We'll explore how to communicate effectively when emotions run high, how to stand up for yourself without escalating conflict, and how to truly let go of past hurts and move forward.
Join us as we delve into these topics and more, guided by the questions YOU, our listeners, have asked. We're also joined by our behind-the-scenes superstar, Brooke Brown, who has curated these questions from our followers across various platforms.
So, whether you're in the midst of a relationship crisis, or simply looking to deepen your connection with your partner, this episode is a must-listen. It's time to rewrite the script of your love life and uncover the boundless possibilities that lie ahead.
Get ready for an episode packed with aha moments, transformative strategies, and the tools you need to revolutionize your approach to relationships. Let's jump in, shall we?
You May Also Enjoy These Episodes:
Subscribe to the podcast!